LUX 'A Recital by the Schola Cantorum'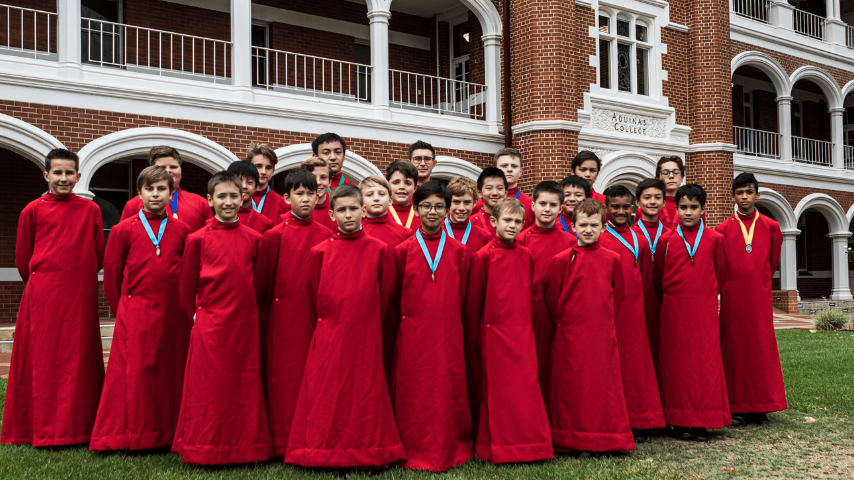 About
Join the Schola Cantorum of Aquinas College, as they showcase a selection of choral masterworks.

The Aquinas College Schola Cantorum is a choir of 35 choristers, currently consisting of boys between years 4-11. Known throughout the College as the Schola, it is a choral program unique to Aquinas College.

Formed in 2019, the Schola contributes significantly to the liturgical component of Aquinas College's identity by singing at the daily Chapel Services, as well as at significant College events. In addition to these, the Schola also performs at the Saturday Vigil Mass at St Patrick's Basilica, Fremantle every week during term time.

On average, each chorister spends nine hours a week making music in addition to their school commitments.

The Schola will be conducted by Hugh Lydon, accompanied on the organ by Alessandro Pittorino.
Location
Get directions
St Mary's Anglician Church
9 Ridge Street, South Perth WA 6151