Horses and Tax 2022 Webinar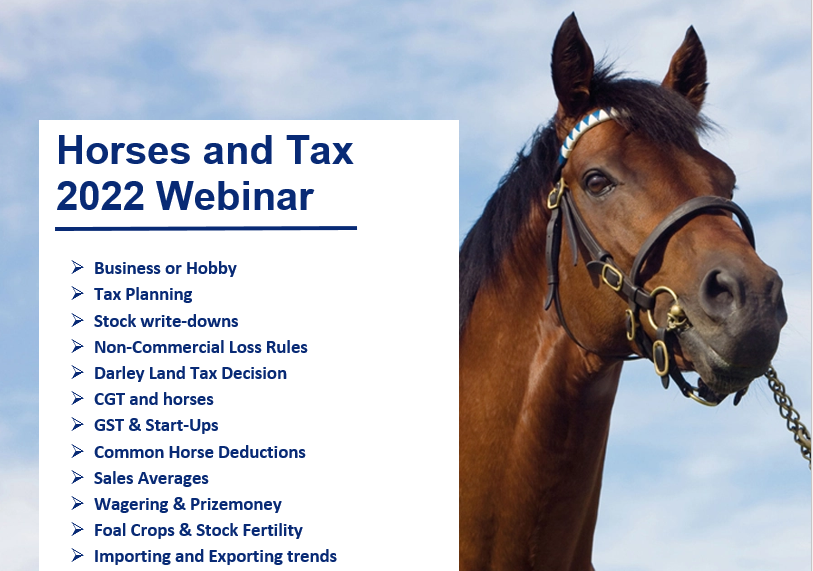 The business of racehorses is unique in many ways, including taxation advice. Presenter Paul Carrazzo is Australia's leading horse tax adviser with more than 30 years experience in the industry. This online webinar will provide you with tax advice, how to make informed investment decisions and update you on changes that benefit the horse industry.
Free for WAROA and TBWA members contact organiser for registration. $25 for non-members BOOK NOW.
Contact Organiser