Presents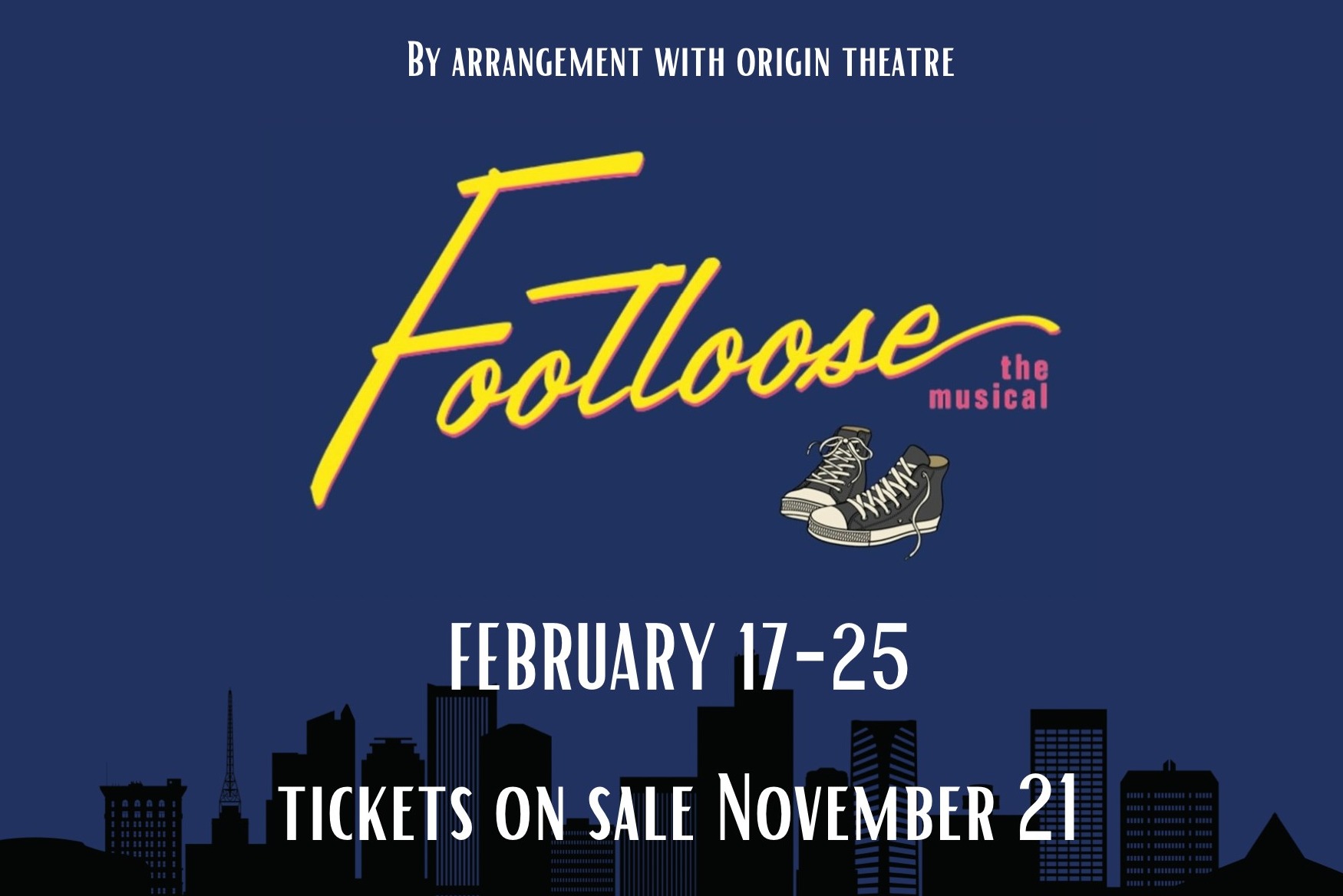 When Ren and his mother move from Chicago to a small farming town, Ren is prepared for the inevitable adjustment period at his new high school. What he isn't prepared for are the rigorous local edicts, including a ban on dancing instituted by the local preacher, determined to exercise the control over the town's youth that he cannot command in his own home.

When the reverend's rebellious daughter sets her sights on Ren, her roughneck boyfriend tries to sabotage Ren's reputation, with many of the locals eager to believe the worst about the new kid. The heartfelt story that emerges is of a father longing for the son he lost and of a young man aching for the father who walked out on him.
Please click on the 'Join Waiting List' button in the top right corner, or email boxoffice@arcadians.org.au with your name, mobile number & the number of tickets required to be put on the waiting list. This does not guarantee tickets, but we will attempt to notify you if some become available.
"We are committed to delivering safe & enjoyable performing arts experiences. Arcadians Theatre Group is committed to following the regulations as set down by NSW Health from time to time which may change at short notice."
When you purchase a ticket, you are agreeing to our terms of entry and will abide by any instructions given to you by our Staff. The following is a list of actions we have put in place for your protection:
Early arrival in order to go through the necessary safety checks.
Additional cleaning of theatre and foyer touch points before and after performances.
Hand sanitising stations throughout our venue.
Collection of patron contact details (email and phone) using QR codes.
Patrons should maintain appropriate physical distancing throughout the venue.
Follow any instructions given by our Front of House staff.
We prefer cashless sales
When you visit, it is really important that you are feeling well, and prepared to adhere to the safety practices of our venue. If you're unwell, please stay home and contact us (Ph: 4284 8348 or mob: 0447 848 348) about a refund or exchange options.

We appreciate your understanding as we work to keep everyone safe.
Contact Details
ARCADIANS THEATRE GROUP
ABN 40 001 519 035
(A Registered Charity in NSW)
If there are any problems or you require assistance
please contact the Arcadians Box Office on 42848348