After the recent sold-out events in Perth, Fundamentals of Tantra is coming to the Gold Coast on 19 & 20 November 2022. Don't miss out! Over 2 days, Chantelle Raven of the Embodied Awakening Academy will guide you into Tantric teachings and practices to experience love and sensual energy as healing modalities; firstly with yourself and then with others.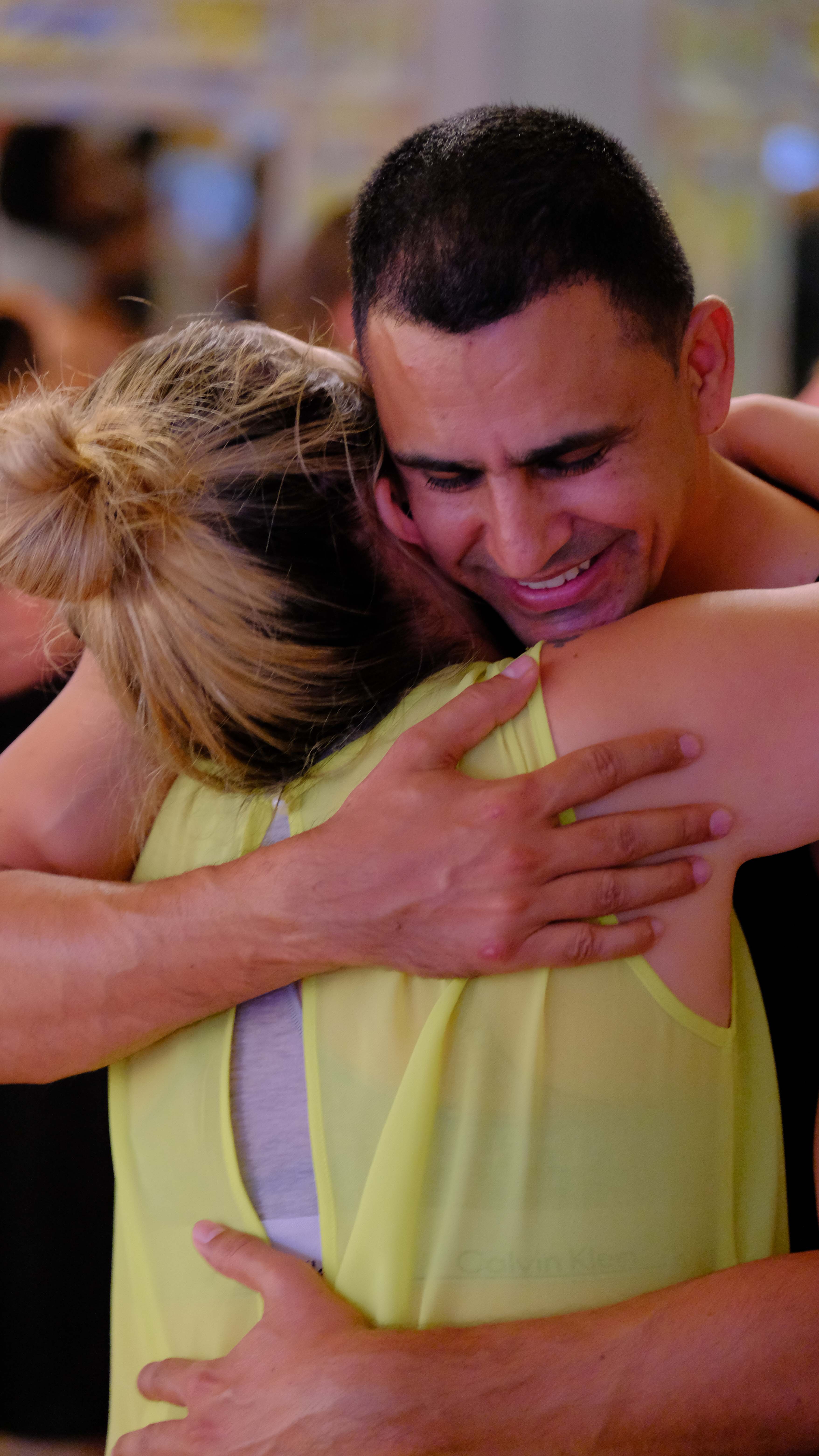 WHO THIS WORKSHOP IS FOR:
For men and women, singles and couples, the complete beginner and the experienced Tantrics. It doesn't matter your age or what stage of life you are at. To anyone who deeply desires to experience a powerful, loving, blissful and intimate relationship with themselves AND with others, this workshop will be a lasting transformative journey!
________________________________________________
WORKSHOP BREAKDOWN:
SATURDAY: Self Exploration
• Experience EMBODIED AWAKENING beyond mere mindfulness, with a Tantric approach that embraces our animal desire, our heartfelt longing and our soul's deepest truth.
• Embrace a state of INNER WHOLENESS and end the push-pull dynamic in relationships by cultivating healthy masculine & feminine energies within your own being.
• Create deeply INTIMATE RELATIONSHIPS by ending conflict & drama cycles in partnership and releasing the need for external validation and approval.
• Experience what it is to EXPRESS YOUR EMOTIONAL BODY HEALTHILY, rather than suppressing it or projecting it onto others through; self-responsibility, letting go of the need to change/fix yourself & others, and vulnerably expressing your needs and boundaries.
SUNDAY: Solo, Paired & Group Embodiment Practices
• Be a CONFIDENT AND PRESENT LOVER that can harness and transmit energy into your lover's heart and pineal gland, through the art of Tantric Alchemy – learn to touch someone with more than just physical touch.
• Experience what it means to truly engage in the ritual of TANTRIC UNION with 'eyes & heart open' by transforming any blocks and fears around connection and intimacy.
• Explore the pleasure and deep transformation available when you experience intimate connection through physical, heart and soul level intimacy as a HEALING MODALITY.
• Practice the Tantric technique of LOOPING KUNDALINI, where instead of racing towards an end goal, you can relax into a sensual connection that lasts for hours; where the mind stops, the body opens, and pure love & consciousness expand.
________________________________________________
WORKSHOP DETAILS:
INVESTMENT
Single: $599 AUD (early-bird = $521 AUD, until 29th October 2022)
Couple/Bring a Friend Discount: $1,078 AUD (early-bird = $938 AUD, until 29th October 2022)
DETAILS
11:30am - 7:30pm
Saturday 19th & Sunday 20th November 2022
VENUE
Tom Atkin Hall, 433 Golden Four Dr, Tugun, Gold Coast, QLD, 4224
P: 07 5667 5986 Google Maps: https://goo.gl/maps/uAtbSeSd6SSzV4SG9

CONTACT
Emily Hickman: emilyclairehickman@gmail.com
YOUR FACILITATOR:
Chantelle Raven has been facilitating workshops and retreats in the field of spirituality and Tantra for almost 20 years. Inspired by Tantra, Psychology, Philosophy and Shamanism, she is an accomplished Teacher and Practitioner whose teaching style is pragmatic, comprehensive, down-to-earth, and always has an element of fun as well as intensity.
Chantelle grew up with meditation and personal development in her home. She was facilitating motivational workshops in her 20's as a successful CEO, and then after having her first child, moved into women's work, writing her first of many books. When Chantelle experienced a massive personal health crisis (cervical cancer) she then placed all her time and commitment into the alternative healing arts where she uncovered her heart's vocation in Tantra. Fast forward a decade and Chantelle has established the Embodied Awakening Academy and has taught countless classes, workshops and retreats all over the world.
Chantelle's energy, knowledge and passion will inspire you to change the way you look at life, love, sex, spirituality and the emotional body in ways that will remind you who you really are.
For more information on Chantelle and the Embodied Awakening Academy, visit: www.embodiedawakeningacademy.com
FAQ:
Q: How intimate do the practices get?
A: There is no nudity or genital touch any of our events. There will be paired Tantric practices on day 2, which is done in a respectful and tasteful way with people deciding on what level of connection they would like, within the agreed boundaries of the space and of the pair.
Q: I am single and coming on my own. How does the paired practices on Day 2 work, and what can I expect turning up by myself?
A: The first day involves practices where you are learning to become familiar with, and move, sexual & life-forces energy within your own being. On the 2nd day we do partnered practices where you learn different techniques to circulate this energy with another person. It's a pretty fun process of organically pairing people together over the multiple exercises. For every practice, people get to communicate any fears, boundaries and desires, and your level of participation is completely up to you – boundaries, personal freedom and self-love are taught and honoured first and foremost.
CANCELLATION POLICY:
* Ticket purchases are non-refundable
* Cancellations: Strictly no refunds
* You may transfer your spot to someone else, but this is your responsibility to organise.
HEALTH DISCLAIMER & LIABILITY:
We may engage in practices that require some gentle movement – if you have any serious injuries now or in the last 5 years, or health issues that may interfere with your participation, please discuss this with the facilitator (Chantelle).
You are responsible for your own health and wellbeing during this evening. Chantelle or Embodied Awakening Academy will not be held liable for any injury or other medical, physical, mental or emotional issues that may arise, are sustained or aggravated during or after this event.