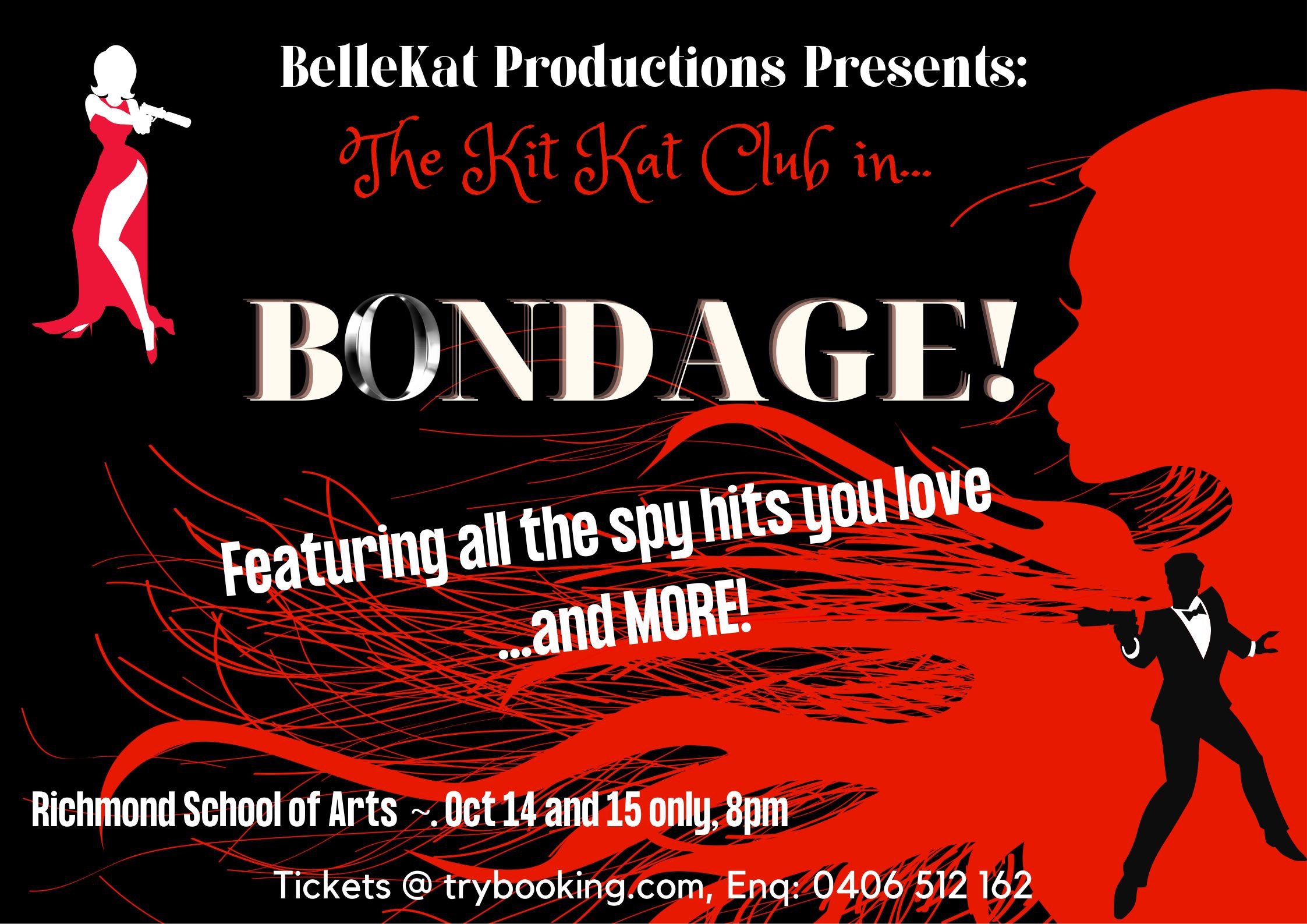 The Kit Kat Club is back with a NEW show full of fabulous costumes and entertainers from Bellekat Productions.
Club owner Mme Belle has received word of a "hit" on her and grows increasingly paranoid as everyone in the Club becomes a suspect - who can it be now or is it all in her mind?
Prepare to be dazzled with all your favourite Bond and spy-thriller tunes as we are drawn into this world of sudden espionage!
Tickets come with a special Mystery Treat Box from Kitchen Angels and your choice of white or red wine or bubbly.
Orders MUST be in by 1pm on Show Day to allow for catering. This is NOT a BYO event.
Location
Richmond School Of Arts
26 West Market Street, Cnr March Street, Richmond New South Wales 2753
Contact Details