Oliver Twisted (SOLD OUT)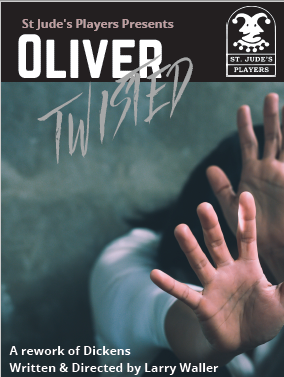 A reimagining of the classic Dickens tale of crime, poverty, child exploitation and family tragedy transported to a South Australian context. Be transported from the past to modern day with contemporary music, a lively lighting design and updated costumes, yet keeping to original text.
A skillfully assembled ensemble cast of children and adults will wow you with a fast-paced production which explores the darker side of society. Throwing up in the air the stereotypes of the traditional Oliver Twist musical, this is not a musical but instead a play that gets to the heart of the story that speaks to the clash of the wealthy and the poor, or the good people with great heart and broken people with little hope. This play delves into Pandora's Box and looks for the hope that at times lies hidden in a fractured society.
Written and Directed by: Larry Waller Based on the story of Oliver Twist by Charles Dickens.
Location
St Jude's Players
444 Brighton Rd, Brighton SA 5048