Hellenic Medical Society of Australia Gala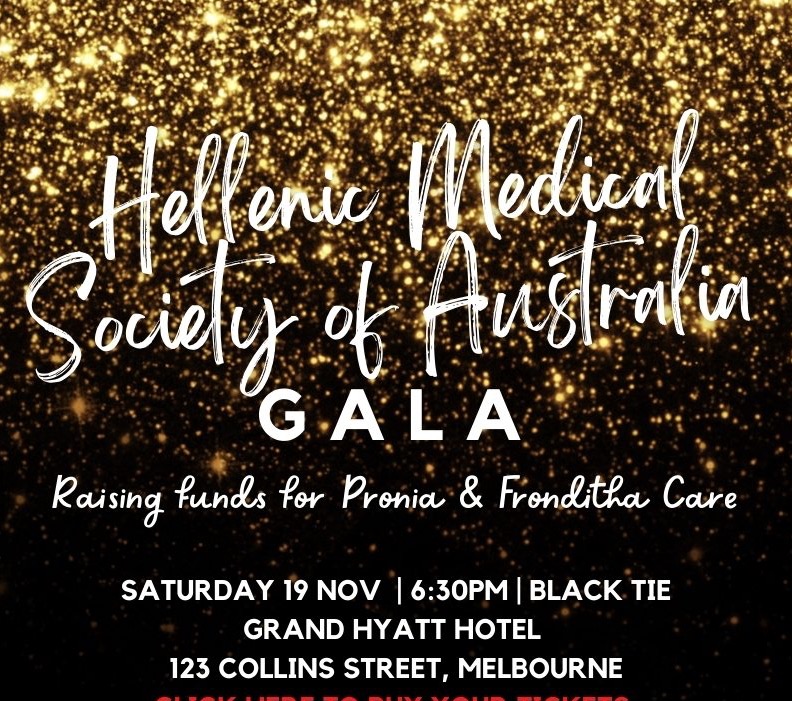 About
Please join the Hellenic Medical Society of Australia at their Gala raising funds for Pronia and Frodnitha Care.
This is a black tie affair at the Grand Hyatt which will be fundraising for Pronia and Fronditha Care, two organisations that support vulnerable members of the Greek community and care for those who need it the most.
Please note table numbers will be assigned closer to the date.
Saturday 19th November
6.30 pm until late

19th of November
6:30pm til late
Location
Gand Hyatt
123 Collins Street, Melbourne, VIC 3000