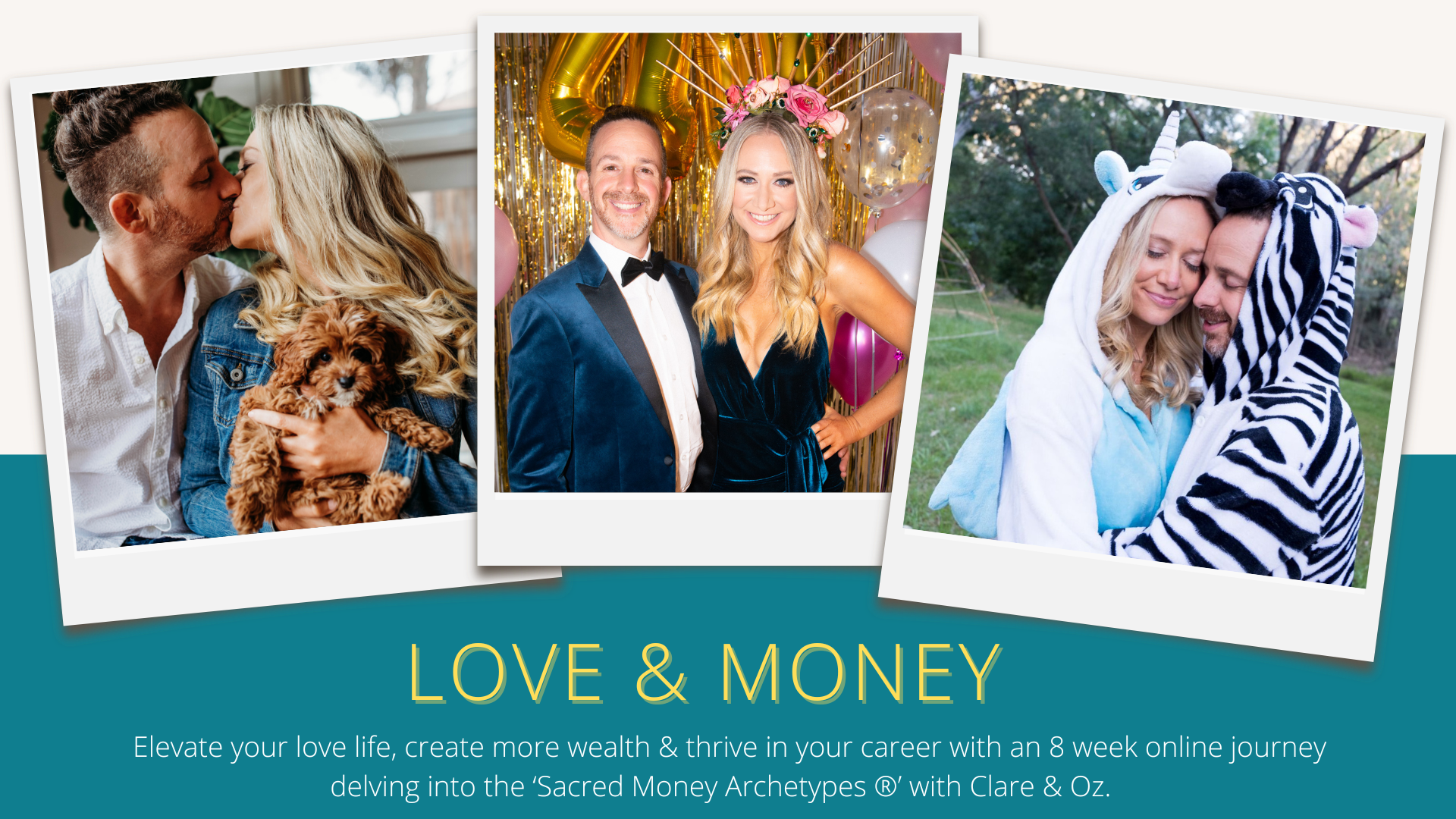 About
Elevate your love life, create more wealth & thrive in your career with an 8 week online journey delving into the 'Sacred Money Archetypes ®' with Clare & Oz.

October 10th - November 28th

Mondays 7pm - 9pm AEDT

"I recently participated in Clare's money program and as a result I can say that my relationship with money has been revolutionised. I am so grateful for Clare's gentle and respectful approach to helping me face some hard truths about money, to become intimate with the beliefs and actions that I have been informing my behaviours around money and to dance my way into a new narrative about what it means to be a 'Wealthy Woman.'

As a result of this, I am now 'dating money' on a regular basis and taking actions that are building financial security week on week. Thanks, Clare! Your beautiful heart and loving, generous, exuberant nature are a gift to me and my family. Xxxx

*Please note there are no refunds. All content will be available until the end of 2022.
Location
Online event access details will be provided by the event organiser