RTG presents Jack and the Beanstalk - Cabaret Seating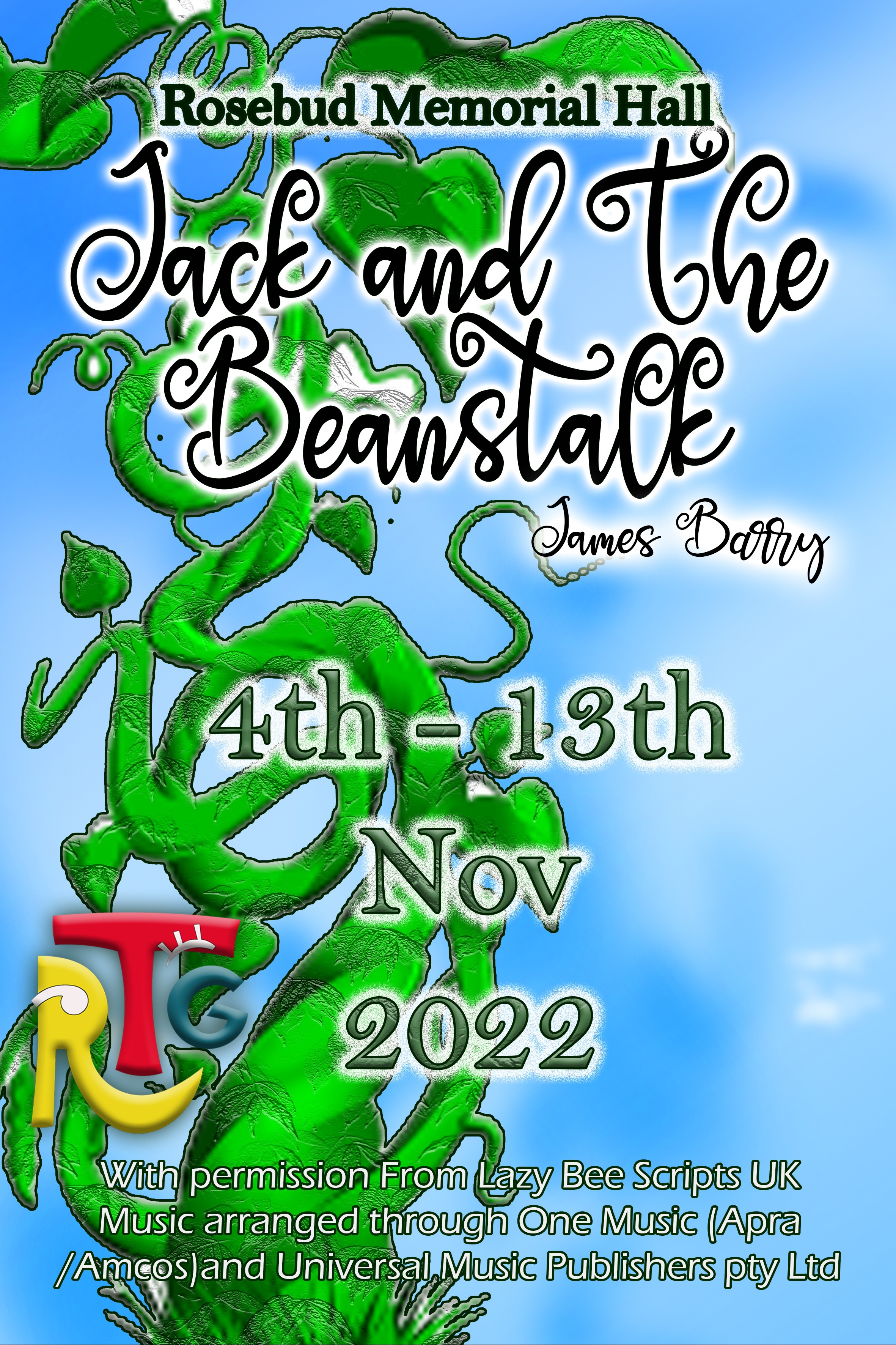 Bring some nibbles or an entire feast, and don't forget something to drink. A great night wining and dining at a table with friends, or at least friendly people, as you enjoy classic pantomine hilarity.
The Kingdom is in danger! The evil ogres Maraud and Pillage wreak havoc. Poor Mrs Trott and her sons Jack and Silly Billy are too poor to pay the rent. Forced to sell their family cow, Jack and Bill manage to exchange it for a mere handful of beans. A giant beanstalk grows, and they raid the Ogre's castle in the sky. Heroism and silliness abound! Come along and join in the fun and sing along with the fairies and villagers as they try and save the day.
Location
Rosebud Memorial Hall
994 Point Nepean Rd, Rosebud Victoria 3939
Pricing
Adults $30 : Concession $25 : Child (under 12) $20
Discounts available for group bookings. Book an entire table and save. Contact us for group bookings. Brendan - 0428 894 914