SYN Press Club Induction Program (SOLD OUT)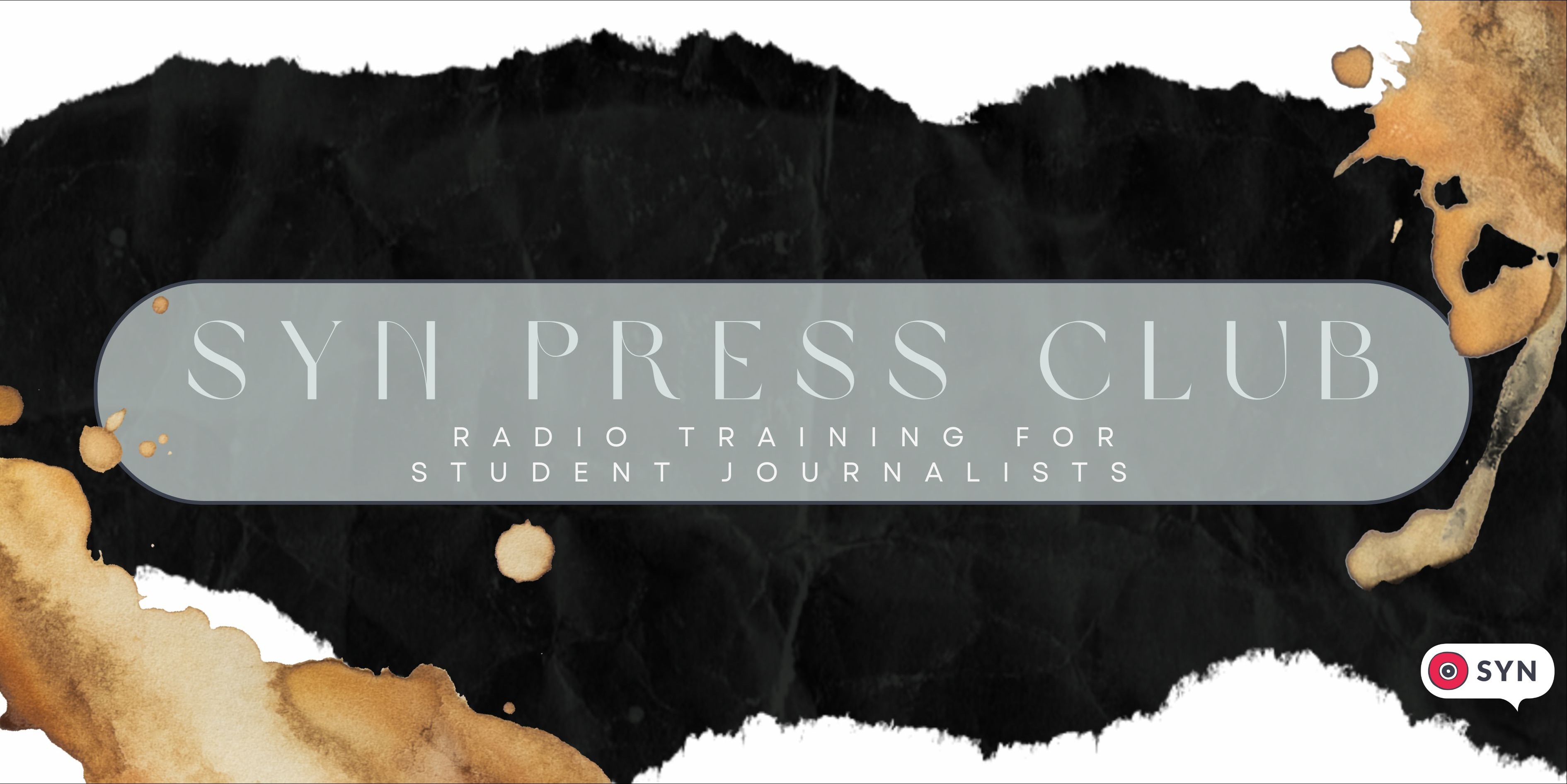 SYN Press Club is a new training program for journalism students and young journalists aged 12 to 25 years-old. Learn about media law, how to use radio broadcasting and recording equipment, and how to script and edit news packages for broadcast in a simulated newsroom. The SYN Press Club induction is currently open to RMIT Journalism Society members only.

Current Induction Program:
Module 1-2 (Online): Media Law and SYN's Volunteering Structure, at your own pace.
Module 3 (In-person): Broadcast Media Creation, Tuesday 11/4/23, 2pm-4.30pm.
Module 4 (In-person): Radio Program Production, Tuesday, 18/4/23, 2pm-4.30pm.
Module 5 (Online): Off-Air Content, at your own pace.

Please be aware that this program requires attendance at the two in-person sessions to be marked as complete. This course is aimed at 17-25 year-olds with some background in media and communications.
Location
SYN Teaching Space
RMIT Building 12, Level 3, Room 96, Melbourne VIC 3000