Denmark Senior's Luncheon 2022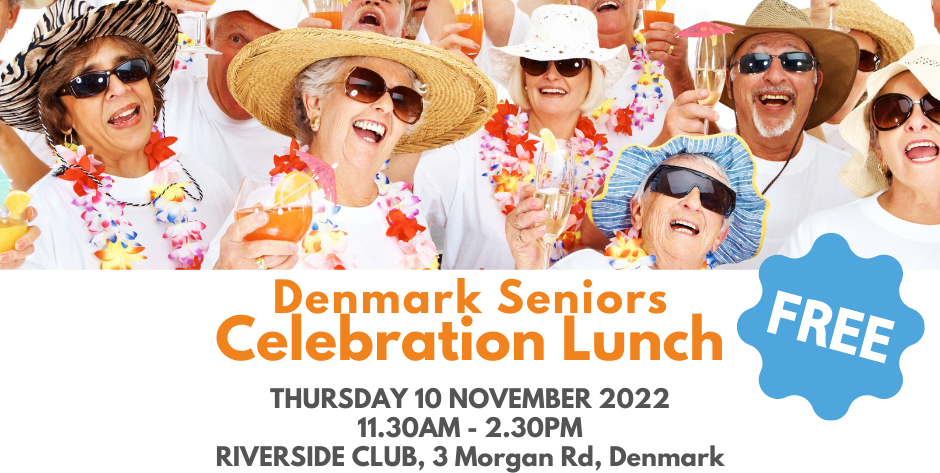 Join us for a fun-filled afternoon at the Denmark Senior's Luncheon for Seniors Week 2022. The luncheon is open to all senior citizens aged 60+ living in the Shire of Denmark. There will be live entertainment, food, fun, prizes and more! The theme this year is "the hats we wear" celebrating the diverse roles our seniors play in our community. Come wearing your hat or wear someone else's hat for the day.
The luncheon is open to Denmark resident aged 60+ and carers are welcome.
Location
Denmark Riverside Club
3 Morgan Rd , Denmark WA 6333
Contact Details