Official ONLINE TC-TSY 2.5 day workshop MAY 2023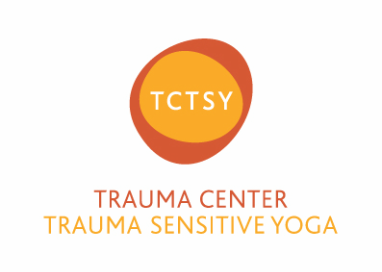 Trauma Center
Trauma-Sensitive Yoga (TCTSY)
A 2.5 day LIVE ONLINE Trauma-Sensitive (TSY) Yoga Foundation Workshop for Yoga Teachers, Mental Health Care Professionals, and people working with individuals and communities that have experienced trauma
LIVE Online Australia Wide - AEST
Saturday 20 May, Sunday 21 May & Sunday 28 May 2022
A 2.5 day LIVE ONLINE Trauma-Sensitive (TSY) Yoga Foundation Workshop for Yoga Teachers, Mental Health Care Professionals, and people working with individuals and communities that have experienced trauma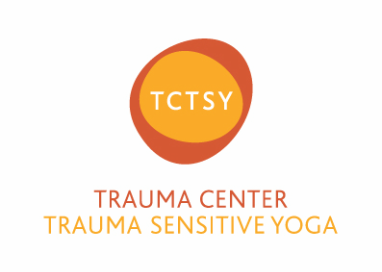 This 20hr, 2.5 day LIVE ONLINE Trauma-Sensitive Yoga Foundation Workshop, will introduce you to the foundations, core concepts and applications of the highly regarded, evidence based yoga program, TC-TSY, for adults and youth affected by PTSD, CPTSD, developmental, and/or complex trauma. Developed at the Trauma Center since 2003, a part of Justice Resource Institute, JRI since 2006 & the flagship program of the Center for Trauma and Embodiment at JRI.
This workshop is intended to inspire yoga teachers to make their classes more trauma-aware & to support health providers and support people to bring the body into treatment when working with people affected by traumatic stress and complex trauma.
You will be introduced to specific practices and principles to support you to facilitate movement & breath work that is trauma aware, trauma-sensitive and trauma-informed, including an introduction to:
Current trauma theories and neurophysiology

The core theoretical underpinnings and methods of the TC-TSY model

The evidence base involving TC-TSY

TSY in practise
TSY ONLINE DELIVERY:
An exciting interactive learning environment within a small group. You will receive:
12.5 hours live online training with a licensed TCTSY Trainer (1 of currently 20 worldwide)

6+ hours of content which is yours to keep! This includes: PPT slide handouts; 4 hours of pre & mid-workshop video content (David Emerson & Jenn Turner pre-recorded workshop training videos, TSY practice videos from additional TCTSY Trainers & Certification Supervisors); TCTSY practice scripts; Written resource materials

1.5 hours self-determined reading
LIVE ONLINE - AEST - (Australian Eastern Standard Time), as workshop will be facilitated from Hobart, Tasmania
Day 1: Saturday 20/5/2023: 3-5:30pm
Day 2: Sunday 21/5/2023: 9.30am -12pm & 1.30-4pm
Day 3: Sunday 28/5/2023: 9.30am -12pm & 1.30-4pm
INVESTMENT: WE ARE OFFERING A SELF-DETERMINED WAY TO INVEST IN THE TRAINING
The payment scale is based on your self-determined access to resources, privilege, social capital, and your current financial situation
Sufficient access to social capital: $495 AUD
Adequate access to social capital: $445 AUD
Limited access to social capital: $395 AUD
If paying in one lump sum is not accessible for you at this time, payment plans are available.
Additionally, there is one 50% scholarship available for someone who is experiencing significant finanacial difficulty.
Please email your payment plan or scholarship request to maria@centreofbalance.com
TC-TSY is the ONLY yoga program that has been recognised as a clinical adjunctive treatment for trauma in the USA by SAMSHA:NREPP, which is uniquely why this trauma-sensitive yoga workshop will assist you!
With more Trauma focussed yoga trainings becoming available you can be assured that this workshop introduces you to practices and principles that have continued to be researched since 2003, practised clinically, and delivered within communities across the globe. We encourage you to investigate the benefits of TC-TSY, Trauma-Sensitive Yoga & this workshop via:
The Center for Trauma and Embodiment at JRI
This workshop is facilitated by TCTSY JRI Licensed Trainer, Maria Jude (TCTSY-f, TCTSY-t,TCTSY 300 hr Certification supervisor), Naturopathic Herbalist (ATMS) & Registered Senior Yoga Teacher (Yoga Australia). Maria is faculty of The Center of Trauma & Embodiment at JRI, and therefore is officially accredited to facilitate Trauma-Sensitive Yoga Workshop/trainings accredited by JRI & the Director of the Center for Trauma & Embodiment at JRI, David Emerson.
For all enquiries: maria@centreofbalance.com
PLEASE NOTE: THIS WORKSHOP SATISFIES ONE OF THE PRE-REQUISITES TO APPLY FOR THE 300-HOUR TRAUMA CENTER TRAUMA-SENSITIVE YOGA (TCTSY) CERTIFICATION PROGRAM HELD ANNUALLY LIVE ONLINE AND PRE-RECORDED ONLINE FROM SEPTEMBER TO APRIL.
THIS 20HR WORKSHOP PROVIDES IAYT AND YA MEMBERS CONTINUING EDUCATION CREDITS OF 18HRS AND 20HRS RESPECTIVELY AND CREDITS MAY ALSO BE AVAILABLE WITH OTHER PROFESSIONAL REGISTRATION BODIES.
THIS WORKSHOP IS SOLELY FOR PROFESSIONAL DEVELOPMENT AND IS NOT A CERTIFICATE PROGRAM - TO BE CERTIFIED IN TCTSY COMPLETION OF THE 300HR TCTSY CERTIFICATION IS REQUIRED. THIS WORKSHOP IS ALSO NOT INTENDED AS AN INTERVENTION FOR THOSE WHO HAVE EXPERIENCED TRAUMA. TALKING ABOUT TRAUMA, EVEN IN THE CONTEXT OF A PROFESSIONAL TRAINING CAN BE TRIGGERING/OVERWHELMING.
Location
Online event access details will be provided by the event organiser

Contact Details