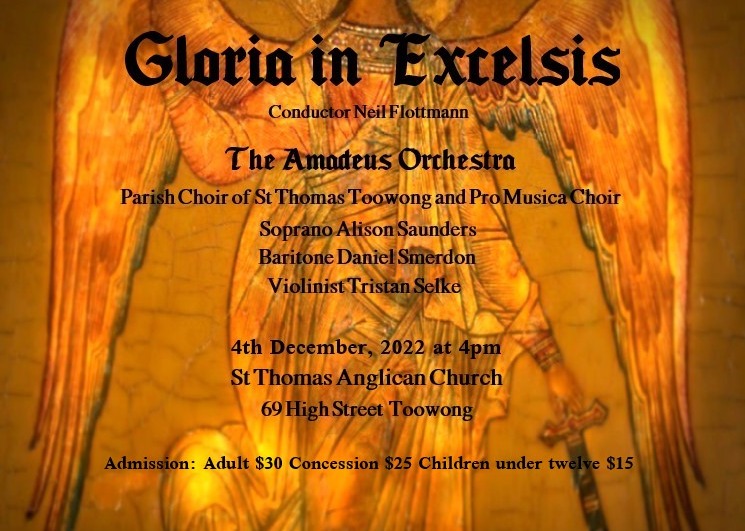 About
"Gloria in Excelsis" promises to be Brisbane's most beautiful Christmas concert this year.
Conducted by Neil Flottmann and accompanied by The Amadeus Orchestra, the combined choirs of St.Thomas Parish and Pro-Musica will feature in the orchestra's finale concert for 2022.
Wonderful guest soprano Alison Saunders, popular baritone Daniel Smerdon and violinist-extraordinaire Tristan Selke, will be our soloists for this concert.
The program will encompass the most popular Christmas classics, including the "Hallelujah Chorus", "Oh Holy Night", "The Trumpet Shall Sound" and many other exhilarating pieces.
You'll have the chance to sing with the orchestra and choir in a number of Christmas Carols.
Location
St. Thomas Anglican Church
67 High Street, Toowong QLD 4066