Presents
Songs for Suzanne: The Music and Poetry of Leonard Cohen
Sunday 19 March, 2023
Doors 3.00PM, Show 4.00PM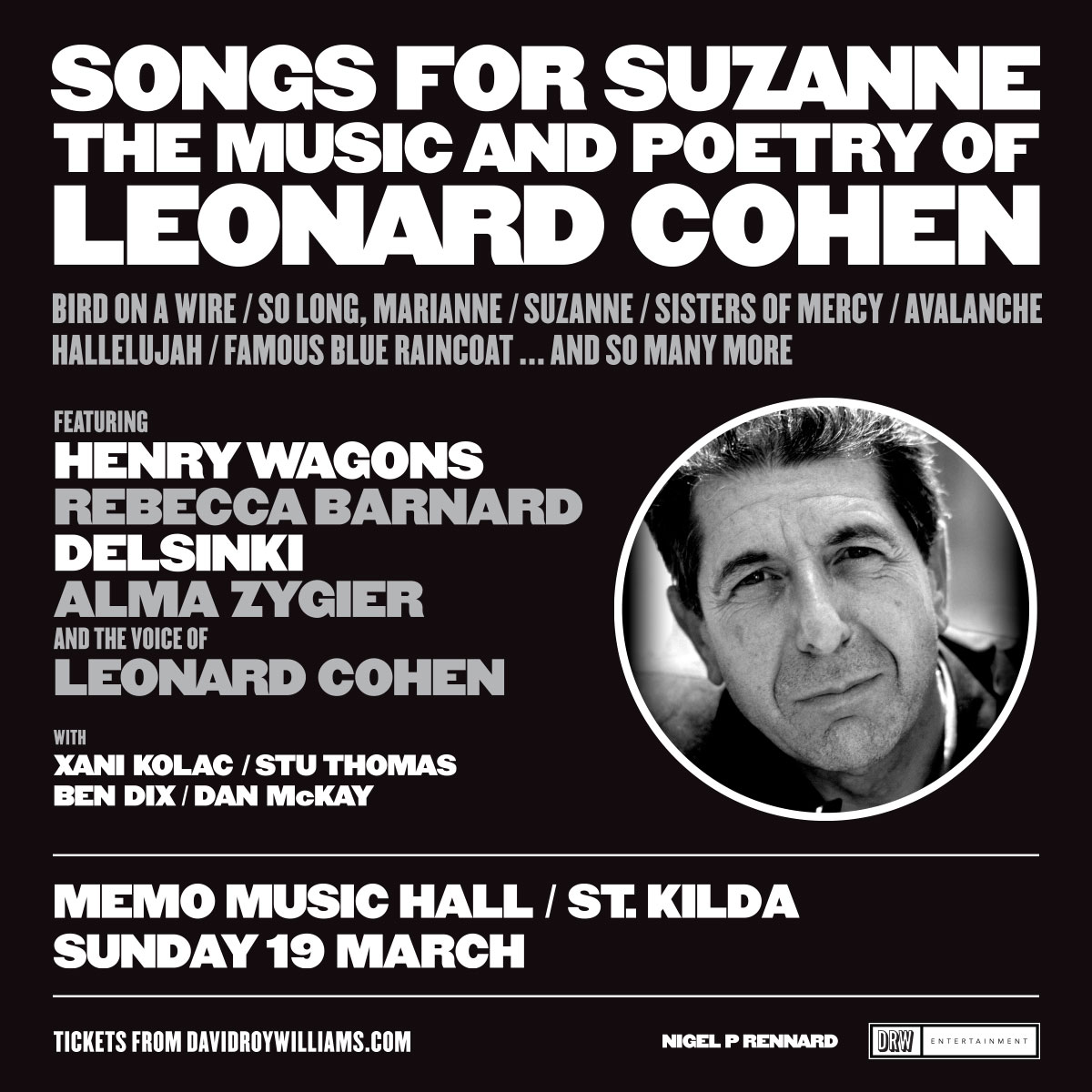 Songs for Suzanne will be a celebration of the beginnings of a distinguished career of brilliant singer-songwriter Leonard Cohen. This show will see dazzling renditions of songs from Cohen's early albums by celebrated chanteuse Debra Byrne, country outlaw Henry Wagons, Melbourne icon Rebecca Barnard, the shape-shifting post-colonialist Delsinki, and the incredible talent Alma Zygier.

There will be one show only, so please do join us for this amazing journey through the music and poetry of Leonard Cohen.
MEMO Music Hall
88 Acland Street, St Kilda Victoria 3182
PLEASE NOTE: This online ticket window for this event will close 2 hours prior to doors opening time. To purchase tickets after this time, please try your luck at the venue, once doors have opened.