Sorrento Room
Kenny & Dolly - Together Again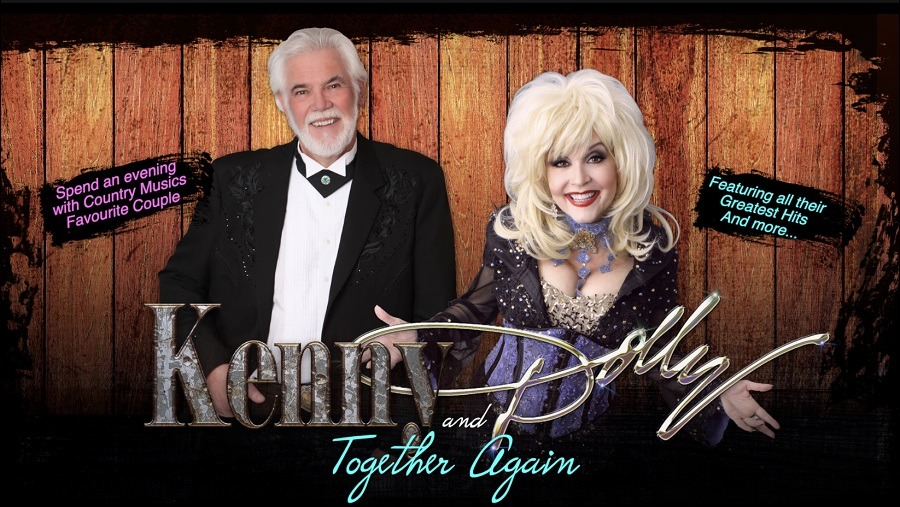 An incredible Tribute to Country music's favorite couple

Marty Edwards a veteran of five Australian Tours with the Original Kenny and Dolly show and The Kings of Country has teamed with the US's favorite Dolly, Wendy T to bring you the hits of Kenny Rogers and Dolly Parton . Marty and Wendy deliver the songs with the mannerism's charisma and charm of Kenny and Dolly in this Incredible International Tribute.

FOR MORE THAN A DECADE, Marty and Wendy have been recreating that magic with their "Together Again!" show. This show has toured repeatedly around the world at some of the most prestigious venues throughout England, Ireland, Australia, New Zealand, Malaysia, Mexico, Canada, and the USA.

"Together Again", a Tribute to Country Music's Favorite Couple, featuring Marty Edwards in the role of Kenny Rogers and Wendy T as Dolly Parton. And yes, Wendy "fills" the role … uh, shall we say to a "T"!
If you are a Kenny Rogers and/or Dolly Parton fan, don't miss this world-class tribute!
OFFER 1 Dinner & Show - $86 ( Main Meal only) & show
OFFER 2 Show Only - $57 Limited tickets but you can still enjoy a meal down stairs by booking our A La Carte restaurant prior to the show.
Desserts are always on offer to purchase on the night at the concert
Drinks can now be delivered to your table by ordering & paying through our Mr YUM Ordering App
Due to catering tickets are closed off on the day of the concert
but can still be purchased by phone or emailing us.
Concert is performed upstairs in the Sorrento Room @ Centro CBD
please note that unfortunately at this stage there is no disable access or lift
Doors open 6.30pm Dining starts 7.15pm Show time 8pm
Booking Fees Apply
Important
Ticket cannot be exchanged or refunded for any reason including Covid illness or isolation unless the show is cancelled or rescheduled but tickets can be resold.