BIG Summer Read Launch with Mal Webb and Kylie Morrigan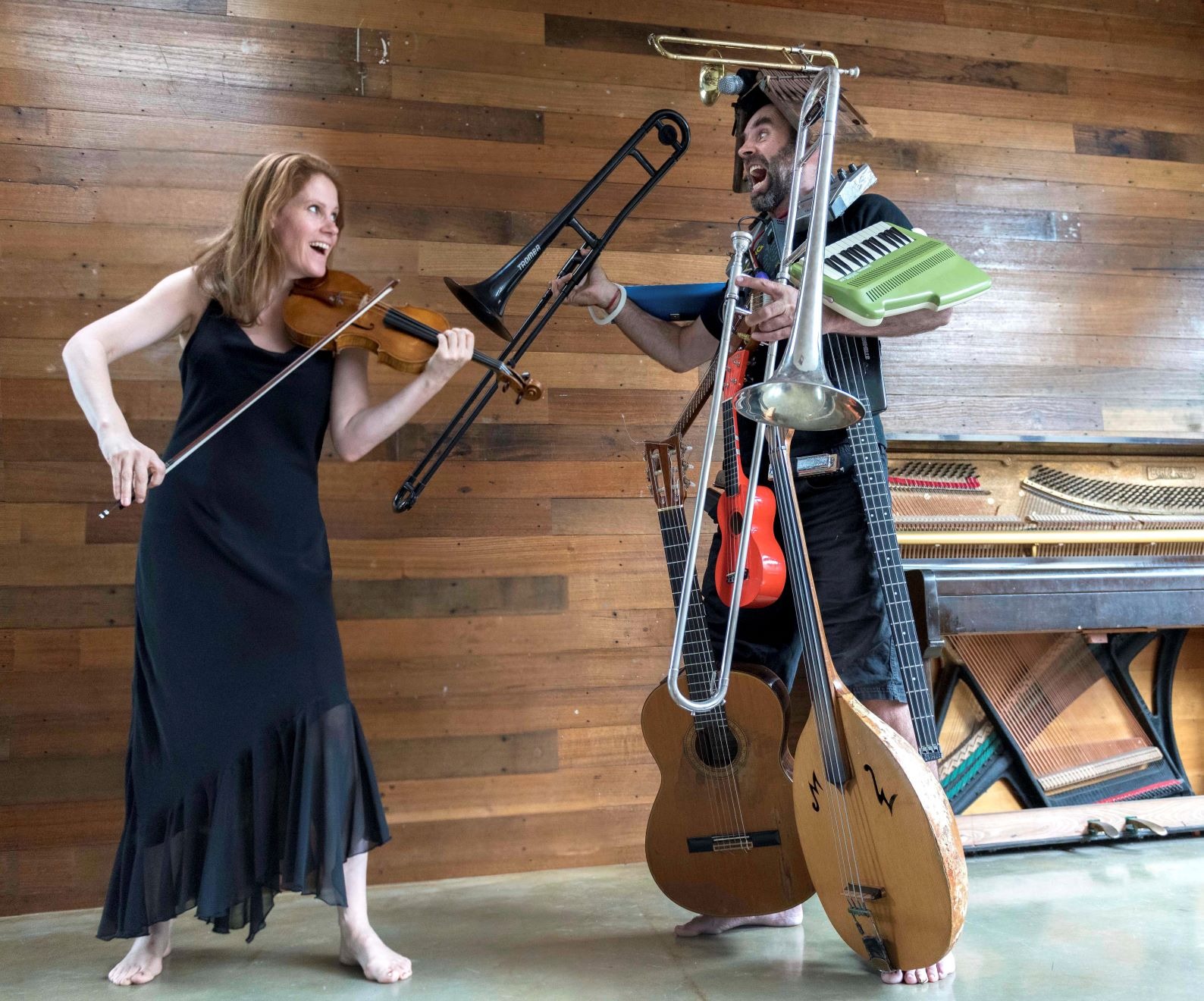 We're kicking off the BIG Summer Read at St Kilda Library with a musical extravaganza!

Vocal adventurer, multi-instrumentalist and looping beatboxing songwriter, Mal Webb sings his brain-provoking songs using all sorts of vocal techniques, guitar, mbira, slide trumpet, trombone, chromatic harmonica and a loop recording pedal called Derek. Kylie Morrigan (who's played with Orchestra Victoria and the likes of Stevie Wonder and Barry White), provides violin and voice in a perfect balance to Mal's nuttiness. Their arrangements are intricate and playful. Imagine Einstein, Dr Seuss and Paganini making pancakes.
They're proud St Kilda locals and even have 3 songs about this glorious suburb!
Sign-up for the BIG Summer Read and receive a goodie bag, including BIG Summer Read freebies and activities.
This event is suitable for ages 3+, BIG Summer Read goody bags are available for any participating child or young person between the ages of 0-18 years.
What is the BIG Summer Read?
The BIG Summer Read is a reading challenge aimed at stopping the documented slide in literacy over the summer months, log 10 books to enter the prize pool!
Find out more about Port Phillip Library's BIG Summer Read program here: https://library.portphillip.vic.gov.au/what-s-on/big-summer-read
Location
St Kilda Library
150 Carlisle Street, St Kilda Victoria 3182