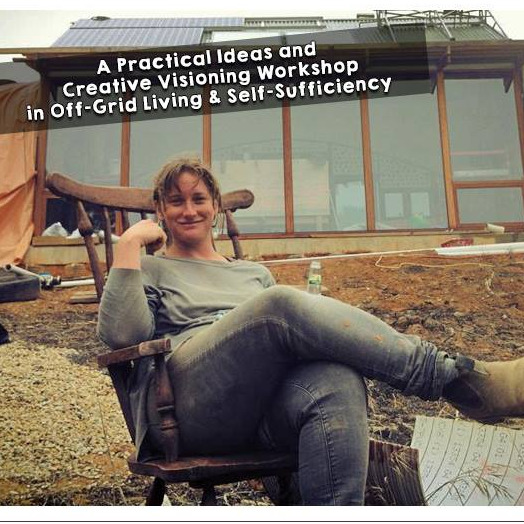 About
So you think you can go Self-Sufficient? A practical workshop for beginners to help plan and design your dream build!

Dreaming of your own off-grid property? Don't know what kind of land to find, or what you'll need to get going? This is the workshop for you!

This is an interactive and creative workshop that will delve into your ideas and dreams about off-grid living, natural building techniques and options, and how to be self-sufficient.
It will be investigating a range of issues, hurdles and elements in practice, with real life examples and plenty of fantastic advice to help you on your journey. Bringing together a wide variety of experiences and stories that we can all learn from, this is sure to be an engaging and stimulating workshop that you must attend at this year's festival if you want to turn your dreams into some kind of reality.

No prior knowledge or land needed. We can workshop you, where you're at. bring your questions and plans if you already have some.
BYO paper and pens to help visualise what you want to materialise
Please note there are two opportunities to attend the same session. Both are online only and Zoom details will be sent after booking and closer to the date!
You only need to purchase one ticket per household
Thanks
Location
Online event access details will be provided by the event organiser