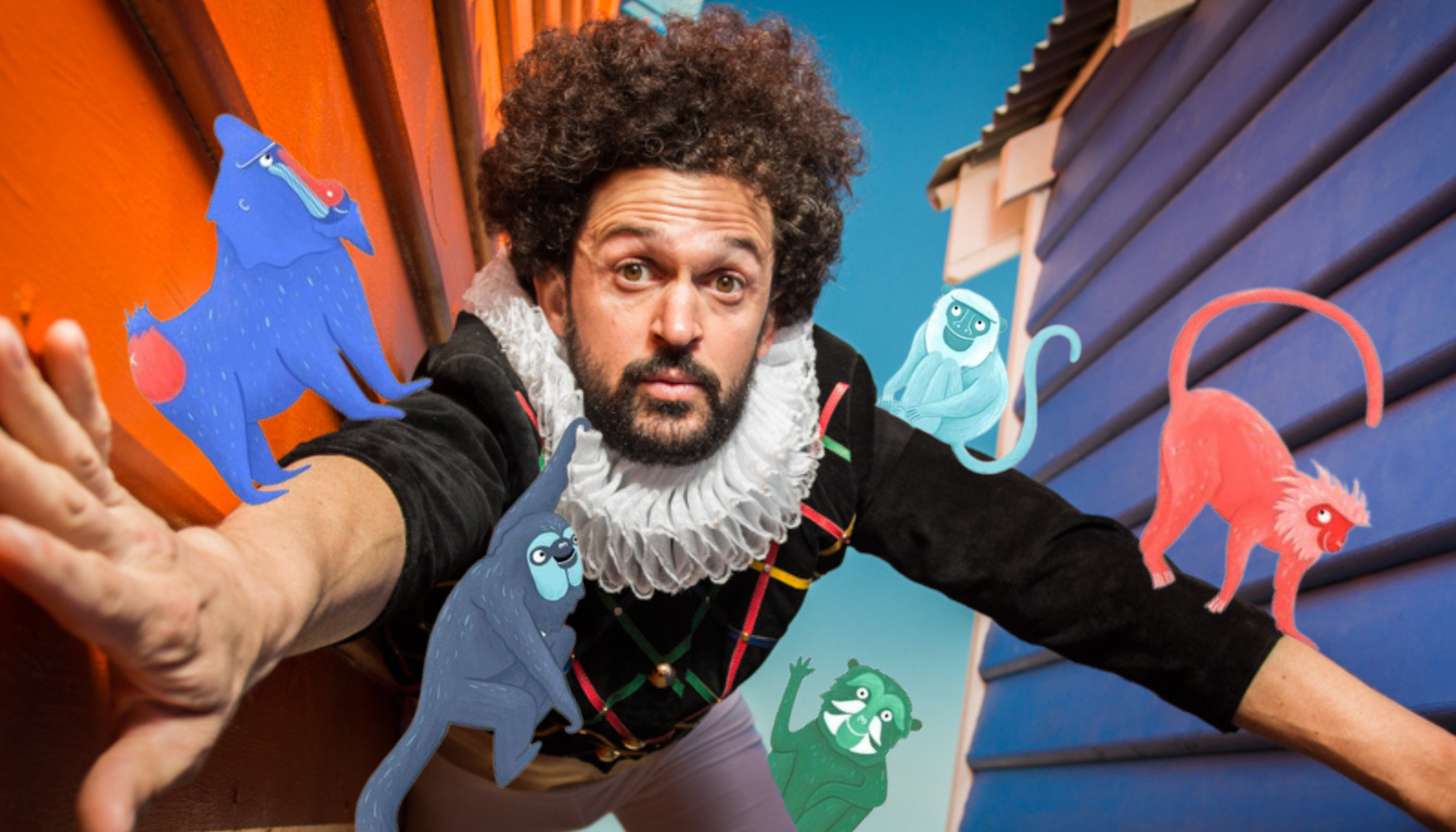 About
Garry Starr - Adelaide 'Pick of The Fringe' Winner 2022 - is doing a work-in-progress run of his first show for a family audience!
Returning home to find it overrun with havoc-wreaking monkeys, Garry must conceive a plan to expel these saucy simians before Mum gets home. But how did they get there? And will conjuring pigs really be the answer?
Monkeys Everywhere is a chaotic exploration of the unsettled mind.
Suitable for ages 6+ (probably)
★★★★★
'Expect to be breathless with laughter, perhaps questioning your own sanity while also blessing your good luck at choosing to catch this performance.'
- British Theatre Guide
★★★★½
'Garry Starr deserves a seat in the pantheon of physical comedians'
- Chortle
★★★★½
'Utter chaos - in the best way possible'
- Sydney Morning Herald
Location
The Motley Bauhaus
118 Elgin Street, Carlton VIC 3053