Climate Change & Human Rights: In conversation with Zoe Bush & Sophie McNeill

Dear Members and Supporters

Climate change threatens the effective enjoyment of a range of human rights including those to life, water and sanitation, food, health, housing, self-determination, culture and development. States have obligations to prevent the adverse effects of climate change and ensure that those affected by it, particularly those in vulnerable situations, have access to effective remedies and means of adaptation to enjoy lives of human dignity. Businesses also have corresponding responsibilities. Recently, the UN passed a resolution recognising a right to a clean, healthy and sustainable environment, and acknowledged that climate change constitutes one of the most pressing and serious threats to the ability for present and future generations to enjoy all human rights.

Join us for a conversation about climate change and human rights, which brings together Zoe Bush, senior solicitor in the Environmental Defenders Office's (EDO) Safe Climate (Corporate) and Sophie McNeill, Australia researcher for Human Rights Watch.

This promises to be a fascinating discussion for anyone interested in the connections between climate change and human rights in Australia and internationally.

Wednesday, 30 November 2022 from 4:00 PM to 5:00 PM (AWST)

A webinar link will be sent to all registrants 24 hours prior to the event

Meet our Panel
Zoe Bush
Zoe is a senior solicitor in the Environmental Defenders Office's (EDO) Safe Climate (Corporate) team and an Adjunct Lecturer at UWA Law School.
Prior to joining the EDO, Zoe was a Fellow at Law for Black Lives in the US, a movement lawyering organisation supporting the Black Lives Matter movement, and an Assistant to Professor Kimberlé Crenshaw on the Say Her Name campaign, which highlights police brutality against Black women and girls in the US. While in the US, she studied a Master of Laws at Columbia University on a John Monash Scholarship.
Zoe started her career as an Associate to Justice Barker at the Federal Court of Australia, and then worked as a solicitor at the State Solicitor's Office of Western Australia. In 2019, she was awarded WA Young Woman Lawyer of the Year.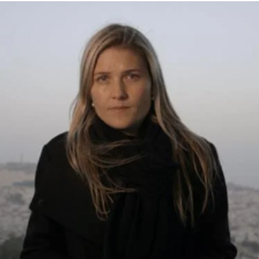 Sophie McNeill
Sophie McNeill is the Australia researcher for Human Rights Watch, based in Western Australia. She was formerly an investigative reporter with ABC TV's Four Corners program, where she produced programs on the Hong Kong protest movement and the mass arbitrary detention of Xinjiang's Muslims by the Chinese government.
Sophie was also a foreign correspondent for the ABC and SBS in the Middle East, working across the region in countries such as Iraq, Syria, Yemen, Egypt and Turkey, as well as Israel/Palestine. Sophie has twice been awarded Australian Young TV Journalist of the Year and, in 2010, won a Walkley Award for her investigation into the killing of five children in Afghanistan by Australian Special Forces soldiers.
She was also nominated for a Walkley in 2015 for her coverage of the Syrian refugee crisis. In 2016 she won two more Walkleys for her coverage of Yemen and besieged towns in Syria. Previously, she worked as a reporter for ABC's Foreign Correspondent and SBS's Dateline programs, and she is a former host of triple j's news and current affairs program Hack. She is the author of "We Can't Say We Didn't Know: Dispatches from an Age of Impunity."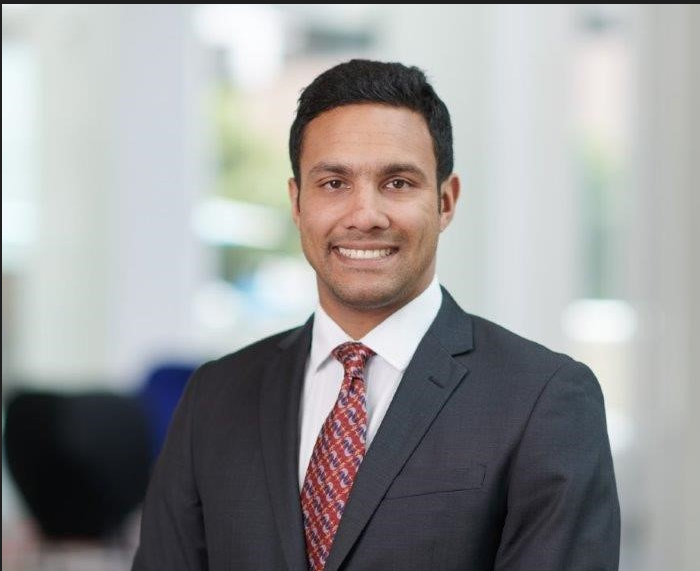 Zubayr Abrahams
Our moderator for this evening is Zubayr Abrahams, co-convenor of Australian Lawyers for Human Rights and the WA for a Human Rights Campaign and an Associate at MinterEllison.
Zubayr holds a Bachelor of Arts in English & History, a Bachelor of Laws (Honours), and a Master of Laws with a thesis recommending a contextual approach to the analysis of discrimination under the Racial Discrimination Act 1975 (Cth) drawing from international law and the equality jurisprudence of the Canadian and South African Constitutional Courts. Zubayr undertakes research and advocacy work in human rights law and equality and non-discrimination law.
This webinar is part of a WA4HRA human rights webinar series, offering opportunities to listen to local and international human rights advocates share their expertise and experience.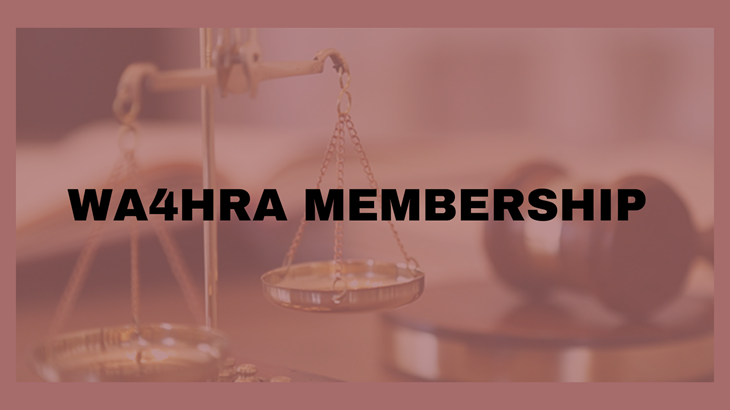 Support the call for a WA Human Rights Act
Become a member organisation or sign up as an individual supporter of the WA4HRA campaign here or by contacting us at wa4hra@gmail.com. We'll keep you updated and let you know how you can get involved.
WA4HRA acknowledges the traditional owners and custodians of the land on which we work in Western Australia as the first people of this country. We recognise that the land belonging to these people was never ceded, given up, bought, or sold. We pay our respect to Elders past, present and emerging.