Educating Rita by Willy Russell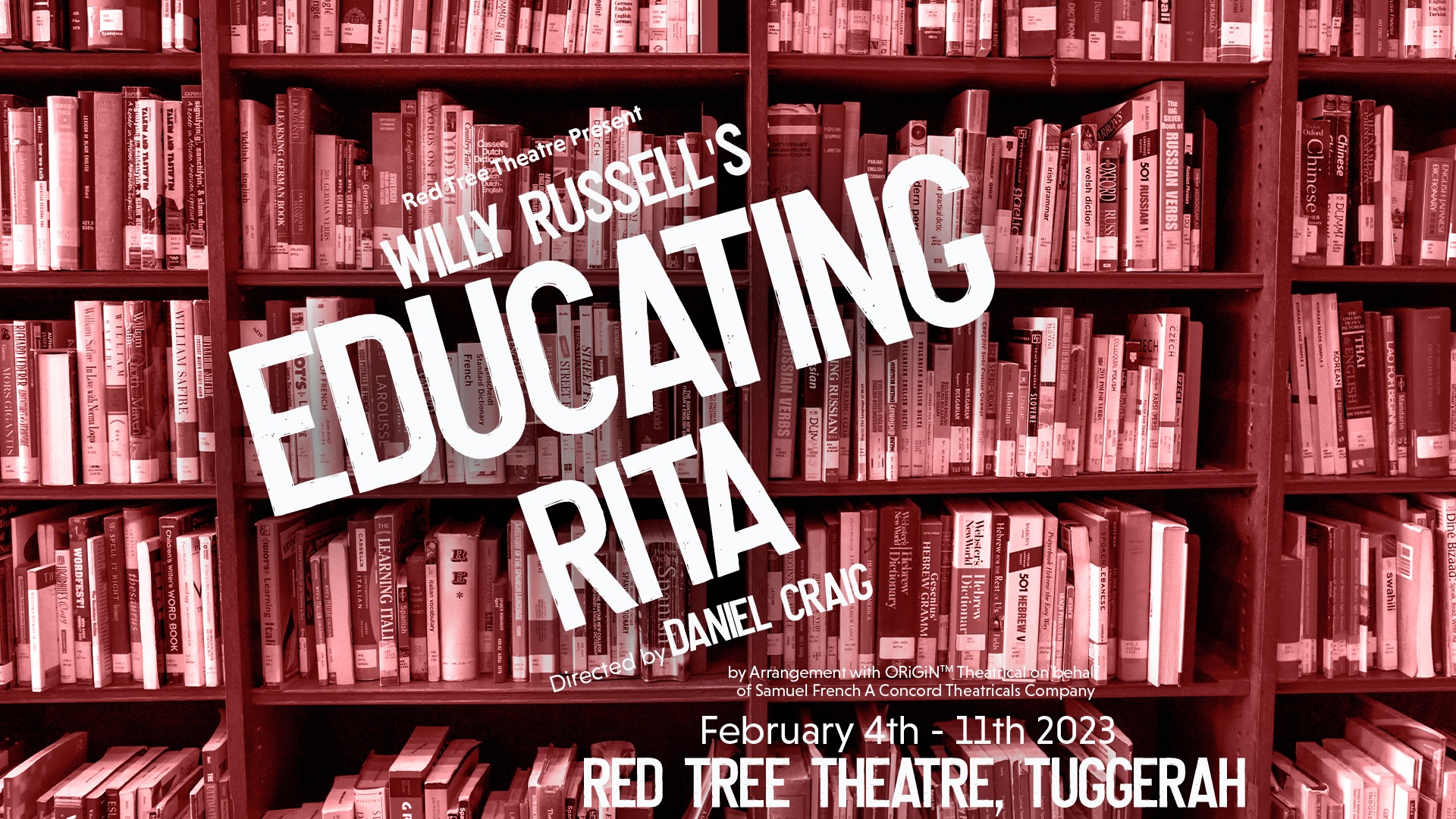 About
Presented by Red Tree Theatre
Directed by Joshua Maxwell
Starring Isabella O'Brien as Rita and John John Czerniecki as Frank!
Frank is a tutor of English in his fifties whose disillusioned outlook on life drives him to drink and bury himself in his books. Enter Rita, a forthright 26 year-old hairdresser who is eager to learn. After weeks of cajoling, Rita slowly wins over the very hesitant Frank with her innate insight and refusal to accept no for an answer. Their relationship as teacher and student blossoms, ultimately giving Frank a new sense of self and Rita the knowledge she so craves. The play became a hit film with Michael Caine and Julie Walters.
Location
Get directions
Red Tree Theatre
160 - 162 Pacific Highway, Tuggerah NSW 2259