Vaping and Marijuana Lung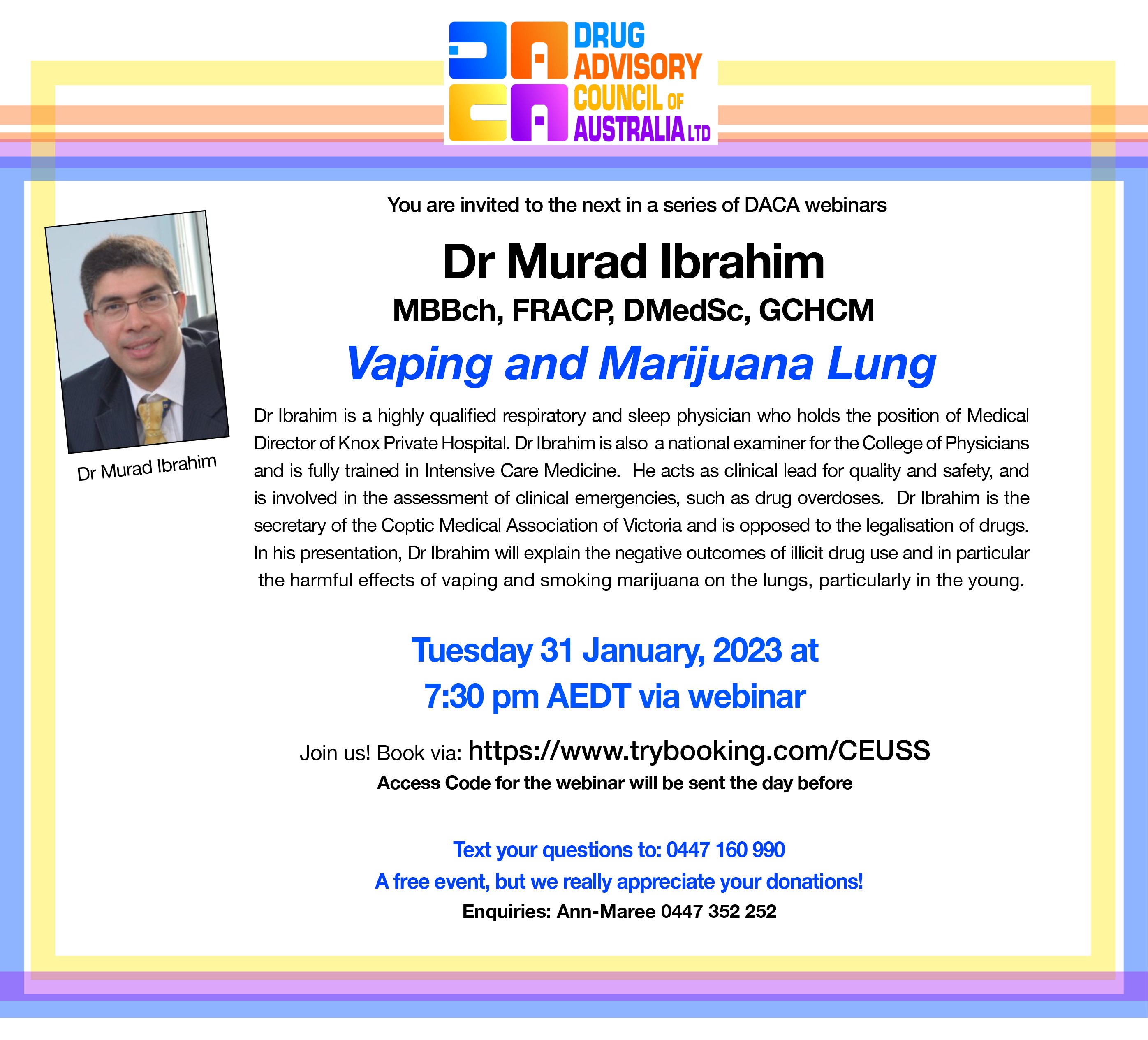 About
Dr Murad Ibrahim
MBBch, FRACP, DMedSc, GCHCM

Dr Ibrahim is a highly qualified respiratory and sleep physician who holds the position of Medical
Director of Knox Private Hospital. Dr Ibrahim is also a national examiner for the College of Physicians
and is fully trained in Intensive Care Medicine. He acts as clinical lead for quality and safety, and
is involved in the assessment of clinical emergencies, such as drug overdoses. Dr Ibrahim is the
secretary of the Coptic Medical Association of Victoria and is opposed to the legalisation of drugs.
In his presentation, Dr Ibrahim will explain the negative outcomes of illicit drug use and in particular
the harmful effects of vaping and smoking marijuana on the lungs, particularly in the young.
Location
Online event access details will be provided by the event organiser