MTB Skills Development: Half Day Intensive: You Yangs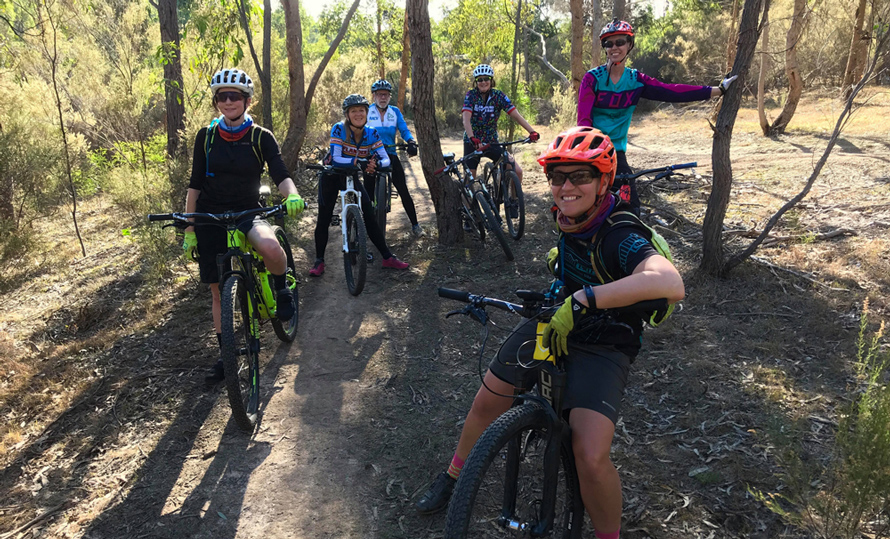 An intensive half-day session, 3 hours of coaching (2x 1.5hrs with a 30min break). Develop your skills progressively during the session. Suitable for beginner to early-intermediate adult riders. Improve your skills and gain more confidence riding single-track!
Your skill level: You would describe yourself as beginner to early-intermediate in mountain biking, or perhaps you have completed a 'foundations' session in the past and want to progress and/or refine your skills. You generally feel OK on most green trails, and you may have attempted some blue trails, but find that you need to walk some obstacles, and have difficulty getting around tight corners, either up or down. Perhaps you have had a fall(s), coming back from injury or a long break from riding, and/or you are unsure of how to tackle some obstacles and progress your skills to be able to ride a variety of blue trails with more confidence. If you are a beginner, you would describe yourself as having good body awareness and confidence, and tend to be able to take on new physical tasks quickly.
Session content: We will quickly revise the fundamentals of body position, braking and cornering, to make sure you are building your skills from a solid starting point. We will then get into some more advanced cornering/switchback techniques (both up and down), pumping/flowing the trail, climbing skills, obstacle management and front wheel lifts.
Group size limited to 5 participants so you will have individual attention from your coach Cazz, with lots of time for practice and feedback, all while exploring the trails at You Yangs.
​Program Duration: 3 hours of coaching
Investment: $180 per person
Upcoming Sessions: Saturday 4th March 2023
Session Times: 10am-1:30pm (incl. 30min break)
Not quite what you're looking for? View all the other session formats and locations on my website http://www.bikeitbetter.com/mountain-bike.html
Location
You Yangs MTB Park
Drysdale Road car park, Drysdale Road, Little River Vic 3211