A CROSS IN THE DESERT: Sydney screening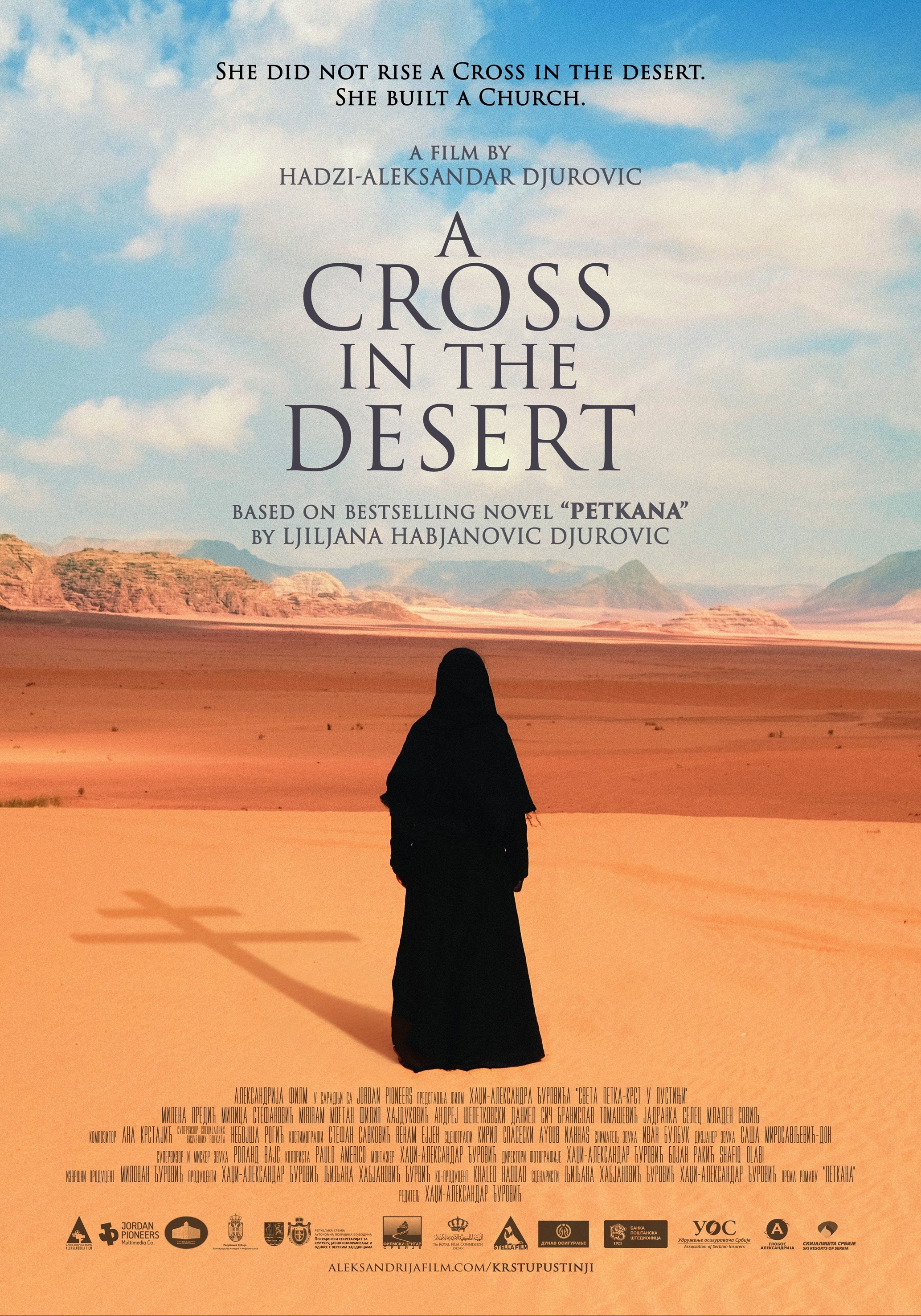 About
Pious girl – Paraskeva – leaves her life from the city of Constantinople after a pilgrimage to Jerusalem. She then spends the next 40 years in the Jordan desert fighting sins, temptations and inner demons. We follow her path from an ordinary girl to one of the most beloved and celebrated female saints in Christianity today.

We see the relations between Christians and Muslims in 10th century. How two women - Bedouin Arab girl, Zaineb, and Paraskeva - from different backgrounds share the same emotions, values, love and friendship. Zaineb is her only friend during her time in the desert and is also her mirror of the outside world.

Serbian with ENGLISH subtitles.
Watch TRAILER: https://bit.ly/3D4Xx0w

EVENT SCHEDULE
Arrive 1:30pm (or earlier) to buy snacks and take your seats. Film starts 2pm SHARP.

Tickets will NOT be for sale at the venue.

CLASSIFICATION
This film has not been classified. Some scenes may frighten young children. Parental guidance recommended.
Date
Sunday 26 February 2023 1:30 PM - 4:00 PM (UTC+11)
Location
Get directions
HOYTS Entertainment Quarter
14/17 Bent St, Moore Park NSW 2021