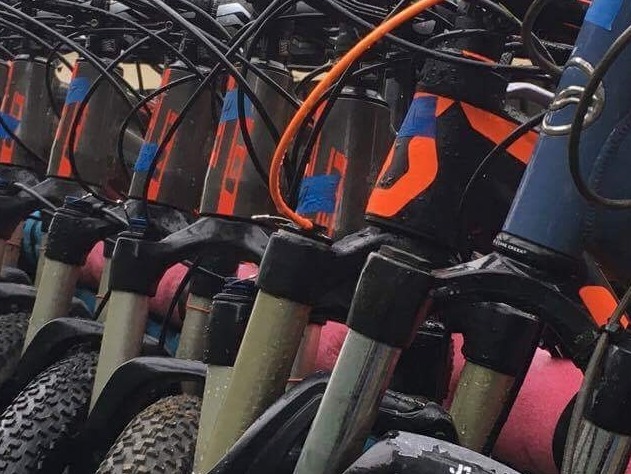 Rover Mountain Bike Weekend 2023
The Bogong Rover Chalet's first Rover Mountain Bike Weekend.
Come along to learn or improve on your Mountain Bike Skills and experience the Chalet during summer.
Enjoy guided rides on the Bogong High Plains and around Falls Creek.
This is a fairly Active weekend, a reasonable level of fitness and cycling skill will make the weekend more enjoyable.
Dates
Friday 10th March to Monday 13th March 2023
Transport
Individual transport will be required to attend the Rover MTB weekend, however we are all about carpooling and will facilitate this via our facebook event! If you have not yet joined click the link here. Access to the chalet at this stage is not available via Mt Beauty due to a landslip, so we recommend travelling either via Omeo or Wodonga. Arrival times are any time after dinner on the Friday night, please park up at the cope hut carpark and walk yourself and your gear down to the chalet.
We will be hiring trailer(s) from the Scout Cycling Team for your bike and gear.
Bike Hire
Bike Hire is available from the Scout Cycling Team, included in the ticket options in this booking form. We encourage you to bring your own mountain bike, but if you don't have one you can hire for $30 for the 3-day weekend. We will be riding single track mountain bike trails with lots of rocks. Hybrid and cyclocross bikes are unsuitable. Working front suspension is also a must. If you're unsure if your bike is suitable, please contact: mtbbookings@bogongroverchalet.org.au
Venue
The event will be based out of the Bogong Rover Chalet. The Chalet has hot showers, toilets, large kitchen and games room. It sleeps 35 in the upstairs loft area on mattresses on the floor (BYO sleeping bag and pillow case). There is no mobile reception at the Chalet, but there is a land line for emergencies. The Chalet uses a roster to divide daily chores, including cooking, firewood, dishes and cleaning. The Bogong Rover Chalet is located ~11km from the Falls Creek Resort.
Bogong Rover Chalet
Langfords West Aquaduct Track
Via Bogong High Plains Rd
Nelse, Vic 3699
Event Plan
Friday 10th March

Evening

Arrive at Bogong Rover Chalet, park at Cope Hut car park and walk yourself + gear down to the chalet.

Saturday 11th March

7:00

Breakfast

Quick ride to Wallaces Hut, then Cope Hut to check bikes are okay.

Skills course. Ramps, track stand, see saw, limbo and platforms.

12:00

Lunch at Chalet

Ride trails at Falls Creek. This depends on the skill level of the group.

Short Circuit Loop (green)

Lake View Loop (green)

Turbine Loop (green / blue)

14.30

Meet up at Falls creek to return to chalet

15.00

Get back to chalet + do service

19:00

Dinner

Sunday 12th March

7:00

Breakfast

Ride trails at Falls Creek.

Skills (green) at the bottom of Big Fella

Lorna's Link / Generator Loop (blue)

Big Fella, Grave Yard, Summit Road Loop (blue)

Blackout, Wishing Well (blue)

12:00

Lunch at Falls Creek

Flow Town Shuttles

19:00

Dinner

Monday 13th March

7:00

Breakfast

Pack up Rover Chalet

Drive to Falls creek and ride final trails until midday

12.00

Drive to Omeo for lunch

Drive home
Pricing
The following is a breakdown of the ticket fees for the event. Both leader and venturer forms have the following components:
$65 - Food and accommodation for 3 days (excludes lunch on the last day). This also covers part of the bus, trailer hire and transport while on the mountain.

$30 - Mountain bike hire for the 3 days for those that don't have a suitable bike.
Contact Details
BCMG Booking Officer 0407 242 538 or mtbbookings@bogongroverchalet.org.au
Get directions