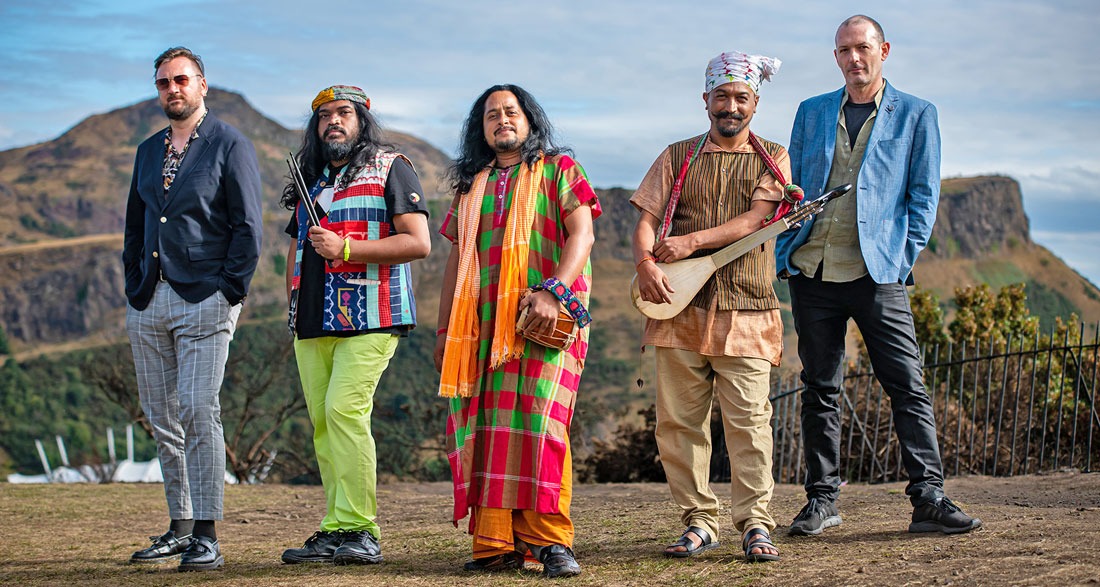 The Three Seas at Wauchope Arts hall
"A musical marriage that sent the room into ecstasy" ⭐⭐⭐⭐⭐ - Oz Asia Festival
The Three Seas is international, cross-cultural ensemble that fuses West Bengal and Himalayan folk song with contemporary sounds from Sydney and Kolkata.
The remarkable members of The Three Seas are drawn together by a deep love of music, a mutual respect for their diverse cultural origins and a shared passion for creating songs that resonate universally.
Led by Australian composer and saxophonist Matt Keegan, it was in the beautiful town of Santiniketan in West Bengal where the ensemble first met and an instant musical rapport was established.
Baul singer Raju Das has a full-hearted voice and radiant stage presence. The Bauls are a nomadic tribe with a rich cultural heritage and unique dance and musical style.
Darjeeling-born singer and multi-instrumentalist Deoashish Mothey contributes soulful vocals and plays an array of West Bengali stringed instruments producing intricate and mesmerising riffs.
Drummer Gaurab Chatterjee from Kolkata is a member of Bengali rock giants Lakkhichhara and is also fluent in traditional West Bengali folk percussion beats and feels.
Bringing the music together as a collaborating artist is bass guitarist Brendan Clark.
This tour is produced by SIMA with the support of Playing Australia and Create NSW.
Date: Friday March 31, 2023
Time: Doors open 7.30pm, music from 8pm
Tickets: $35 adult; $30 W/Arts member
Venue: Wauchope Community Arts Centre Hall, Oxley Lane (beside Bain Park) WAUCHOPE
COVID Safety
Please bring a mask and practice social distancing where practical. If you feel unwell, need to isolate or test positive to COVID, DO NOT come - email info@wauchopearts.org.au to organise a refund.