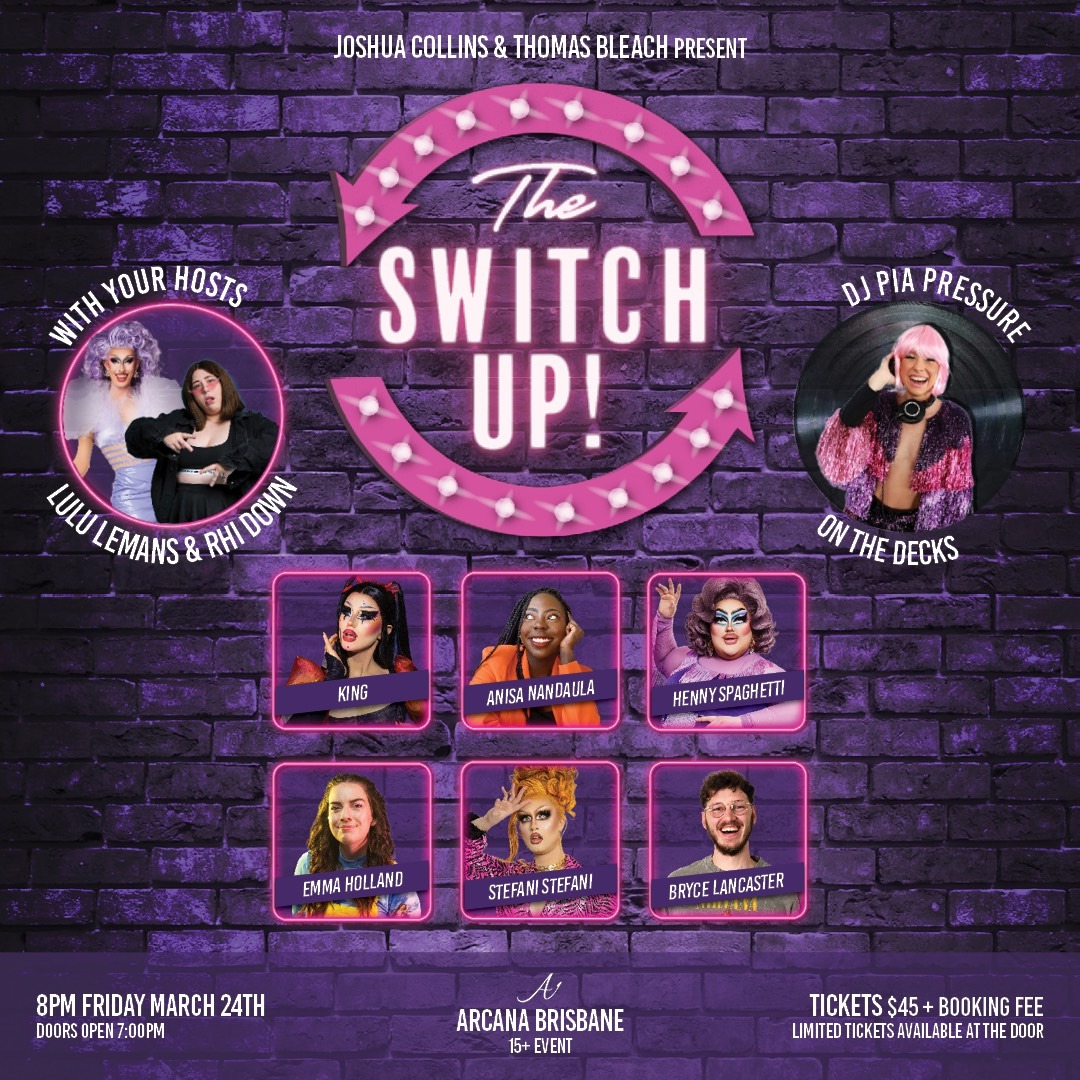 Colliding the comedy and drag worlds together, The Switch Up is a night of curated chaos and glittery campness.
Hosted by Lulu Lemans and Rhi Down, 3 drag performers and 3 comedians will take to Arcana's Empress Theatre stage to give you a showcase of what they do best with their respected lip sync and stand up sets. But then the roles are reversed where the performers will find themselves stepping in each other's shoes… literally.

The comedians will have to get into quick drag and perform a lip sync number, while the drag performers will compete in a comedy roast and read each other for filth.

The Switch Up will be returning to Arcana Brisbane on Friday 24 March with an incredible line up featuring Anisa Nanduala, Bryce Lancaster, Emma Holland, Henny Spaghetti, King, and Stefani Stefani. They will be joining our hosts Rhi Down and Lulu Lemans, and our resident DJ Pia Pressure.
Tickets are on sale now!
Arcana's Empress Theatre
46 Evesham Street
Moorooka QLD 4105