Beginners Fencing Class - Thursdays Term 2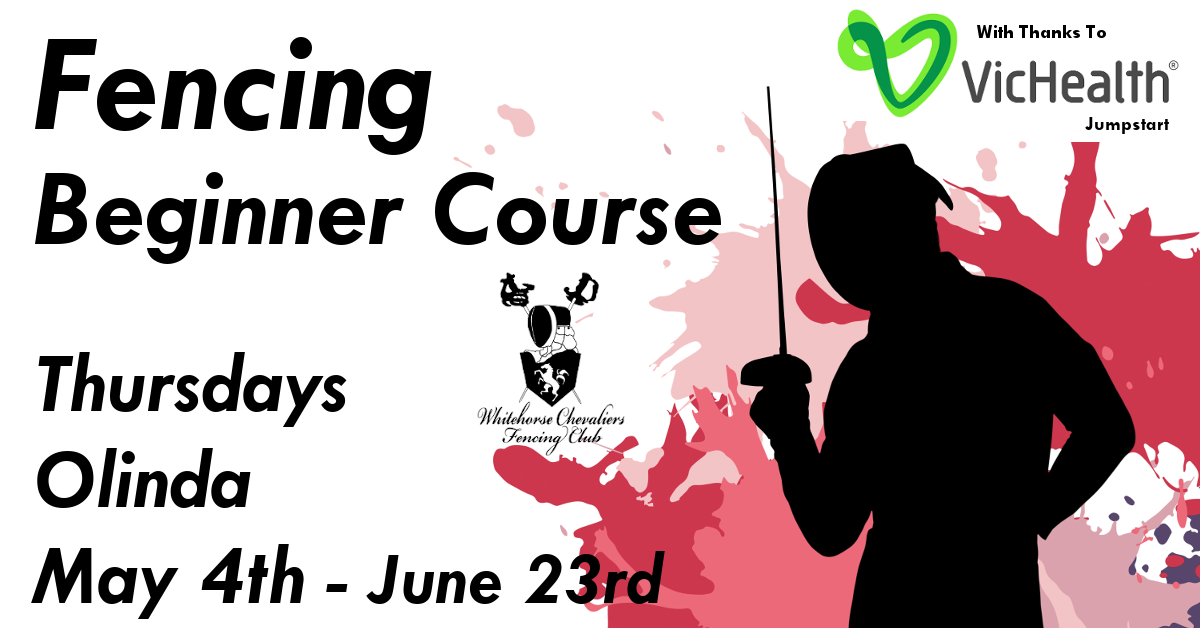 An 8 week introduction to the sport of fencing, using the epee.
This class is suitable for complete beginners, all equipment is provided.

The class in subsidised by a VicHealth Jumpstart grant, which requires all participants to be adults aged 18+

Each class runs from 6pm to 7:30pm, Thursday nights at the Olinda Hall.
Half price early bird rate applies until April 15th.
Thursday 4 May 2023 6:30 PM - Thursday 8 June 2023 8:00 PM (UTC+11)
Location
Olinda Hall
69 Olinda-Monbulk Road, Olinda Vic 3788
Contact Details