YADA!! [ 初めてライブじゃないもんけど… ヤダね ]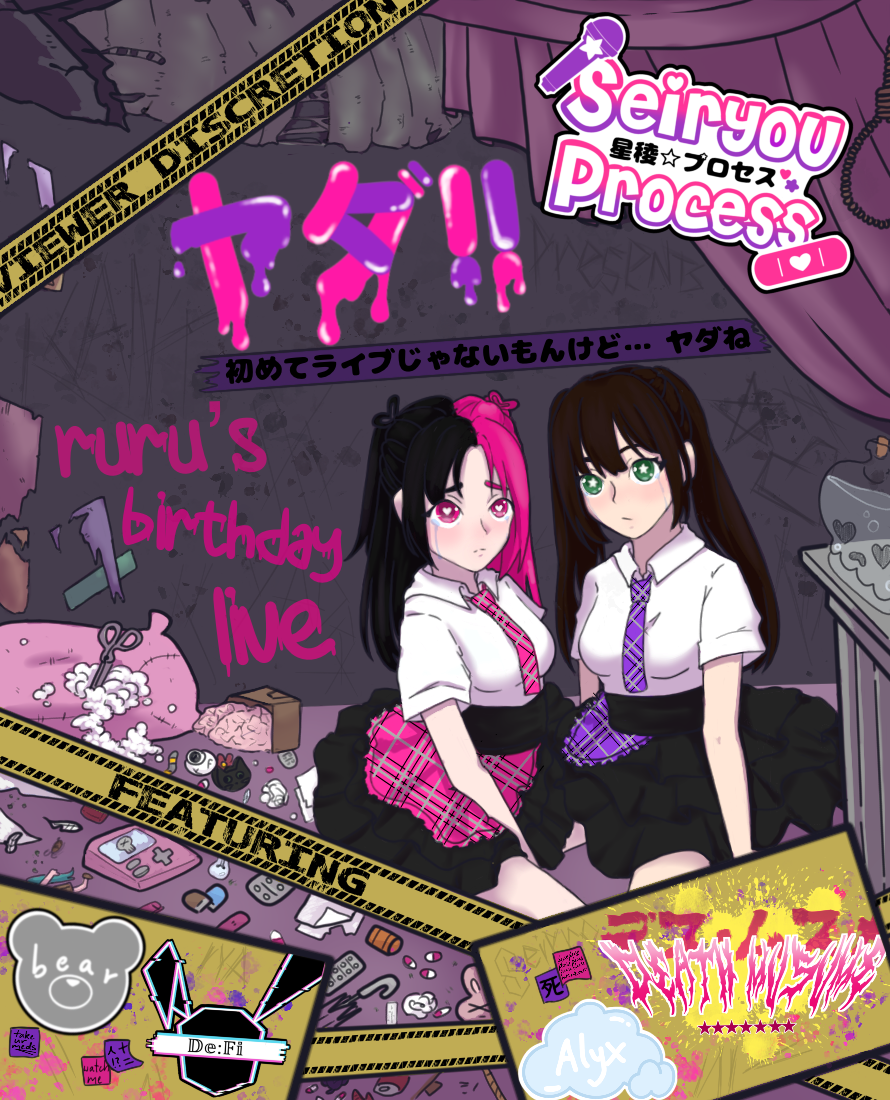 Come and join Seiryou Process to celebrate ruru's birthday at our first independent live! Filled with all things menhera and yami-kawaii, YADA!! live will also contain themes and discussions of mental health. Viewer digression is advised.
Here to liven up the party comes special guests; Death Musume, De-fi, Bear and Alyx! It's always easier to get through the hard times when you're not alone. Let's all acknowledge our pain and keep fighting together, so that one day we can all find our own happiness.
Arcana's Empress Thetre
46 Evesham Street
Moorooka QLD 4105
Get directions