Excellent Thursday Melbourne 2023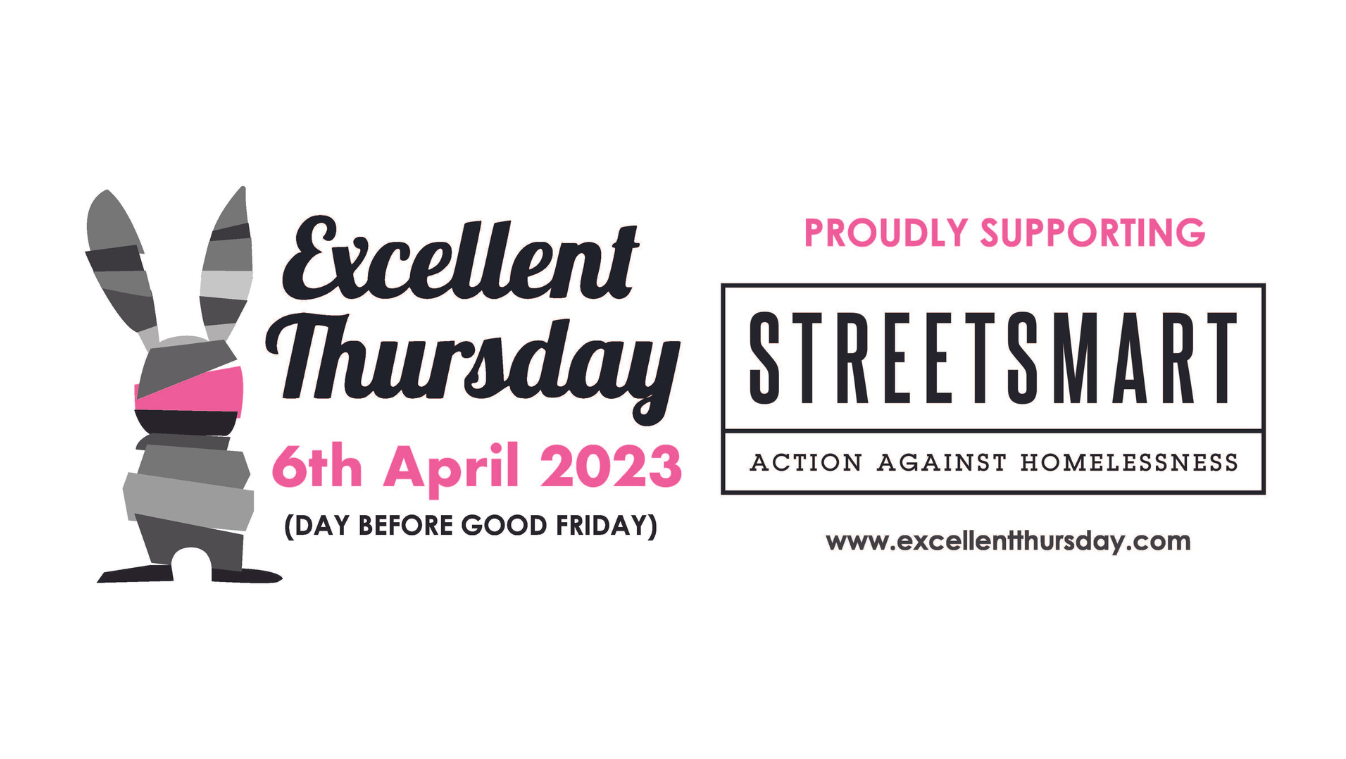 Do you remember the long lunch? Excellent Thursday (the day before Good Friday) has decided to reintroduce this to you with a twist.

Eat, drink and be merry, but do it for a good cause

An opportunity for members of the community – friends, family and networking groups to come together and enjoy the experience of fantastic food and give back to those who may not be able to enjoy this time without our assistance, which is the true meaning of Easter.
Provide food relief and a safe haven
Sink into the leather booths and immerse yourself in the great food, great conversation and let the generosity and good vibes flow at Marble and Pearl, Richmonds newest dining room, tucked inside the heart of The Kingston Hotel for Excellent Thursday 2023.
This year Excellent Thursday is proud to be supporting StreetSmart Australia, an Australian charity who believes everyone should have a safe and secure place to call home. They work passionately to raise funds and awareness to bring about change for people experiencing homelessness or at risk.
Special guest speaker:
Geoff Hills
CEO of StreetSmart Australia
EVENT DETAILS
Marble & Pearl at The Kingston Hotel
55 Highett St Richmond 3121
Thursday 6 April 2023, 12.30pm - 4.00pm
Ticket Price: $165 each
What's Included: A beautiful shared meal and premium wine selection
For further event details please visit www.excellentthursday.com
Get directions