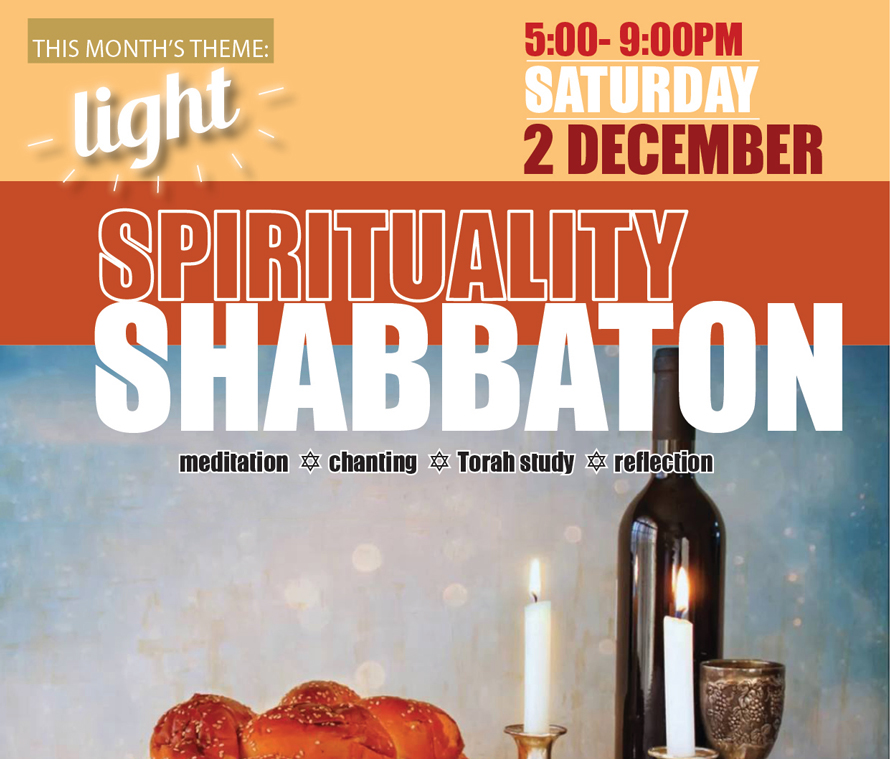 Spirituality Shabbaton
WHAT:

Quarterly gatherings for afternoon/evening of song, meditation, reflection, art, story and experience, concluding with a shared dinner and Havdalah, led by Rabbi Jonathan Keren-Black and friends.
VENUE:
Address will be confirmed once booked
TIME: Summer: 5:30-9:30pm. Winter: 3-7pm. Bring a vegetarian dish (main, salad, desert or drink) to share for dinner.
CONTACT DETAILS: Office at LBC, Mondays-Fridays 9.30-2pm at 9819 7160