Dreamtime Quest - Grampians School Holiday Camp

This is a six day School Holiday Camp program. The camp is full of adventure, fun, heaps of awesome activities, and excitement! Come onboard the Quest Skills for Life School Holiday Camp and get to experience some awesome fun activities, culture, water and land based activities and conservation, history, leadership and outdoor education!
Sat 9th Apr to Thu 14th Apr 2022 AND Sun 25th Sep to Fri 30th Sep 2022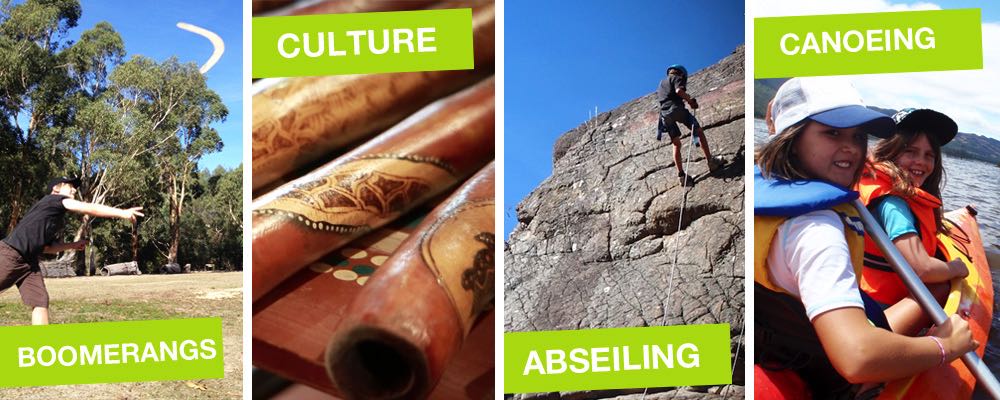 What:
- 6 day School Holiday camp program for students aged 10 years to 16 years (Duke of Edinburgh Students Adventurous Journey Camp runs concurrently with this camp)
- Run and organised by a Fully Accredited & Award Winning organisation Quest Skills for Life, famous for their Leadership & Development Quest programs
Includes:
- All Equipment hire (including tents, safety equipment, activity equipment, props, etc)
- Fully 24hr Supervised and led Holiday Camp by qualified Quest Skills for Life team leaders, all qualify to the Department of Education standards (ratios 1:7), and have great skills when working with young people. Real life-skills and team-builders!
- All Healthy Food Catering
- Canoeing
- 5 nights camping in tents (camping venues may include: Grampians National Park, nearby farms, commercial caravan parks)
- Campcraft, campfires including 'beginner' survivor games and activities, night walks
- Rock Climbing (natural outdoor environment)
- Swimming and water knowledge
- Bushwalking
- Mountain Climbs and discovery walks with amazing views of the Grampians
- Abseiling Adventure (natural outdoor environment)
- Team Games and Life Skills Education
- Aboriginal Cultural activities with the Interpretive Cultural officers the Brambuk Cultural Centre
- Wildlife spotting and education
- Boomerang throwing
- Boomerang painting using local Aboriginal knowledge and symbols
- Cultural Evening experience with Bushtucker tasting (kangaroo, crocodile, emu, native herbs and plants)
- The Quest Skills for Life Dreamtime Quest Student Leadership & Development Program
- Entry to the National Park & Brambuk Cultural Centre
- Shuttle Bus Fees
- Melbourne CBD pick-up/drop-off
and lots more...
(students just need lunch money for the first and last day, everything else is included in the holiday camp package)
Click here to view previous camp photos > All Photo Galleries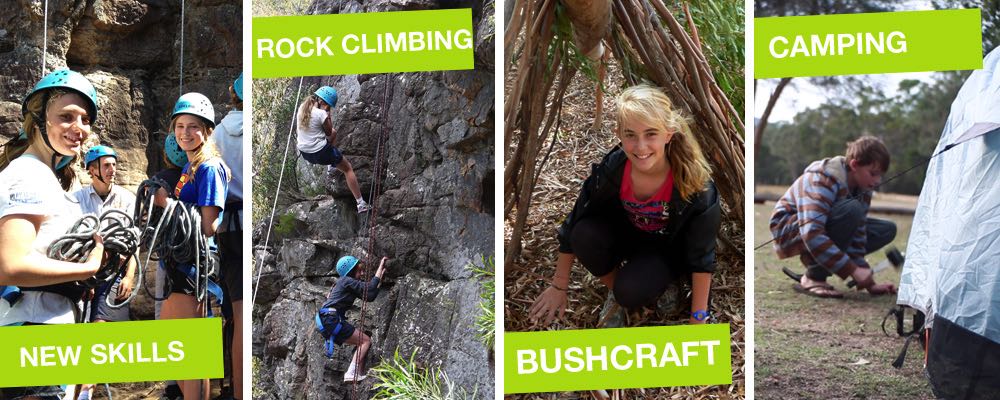 NEXT STEP: to continue this booking, click the BOOK NOW button, enter the required details, and make payment of $895.
Payment notes:
Payment will be requested using a credit card.

If you wish to transfer funds from your bank account instead:

apply the promotion code 'EFT' at the Checkout

our bank details will be emailed to you

please make immediate payment using parent's name as the reference

If an invoice is required:

apply the promotion code 'INV' at the Checkout

there will be a $50 admin fee per invoice issued
Other Notes: We normally have about 20 students with us on camp, of varying ages and always great fun. If we have more students, we have more staff facilitating the camp. We work of the Adult to Child ratio of 1:7 students. Students are to meet with a Quest Skills for Life guide at Southern Cross Train Station in the Morning of the first day of camp to catch run introduction and icebreakers, then we board the train/bus as a group to our Destination. Departing from Southern Cross we then travel to Stawell Railway Station for our camp meeting at the Old Heritage Stawell Railway Gallery. From there we charter a Shuttle Bus to the Brambuk Cultural Centre and National Park, in which we are based for the week. The theme of the Dreamtime Quest 6 Day School Holiday Camp is like all of our camps where students are the 'owners' of their camp experience, they will be given a task over the camp program to lead and manage their team (with the guidance of Quest Skills for Life facilitators) as they take on roles relating to the Grampians history and theme of Aboriginal Culture, having fun and learning! All students will need to bring their Myki with them for their camp with sufficient credit. Quest Skills for Life staff can purchase Myki Travel Credit at the students parent(s) or caregivers expense. The Myki is used for travel at certain stages of camp.
DEPARTURES ON SUNDAYS FROM SOUTHERN CROSS COACH TERMINAL: 10AM, bus bay allocation to be advised (usually around Bay 58)
RETURNS ON FRIDAYS TO SOUTHERN CROSS COACH TERMINAL: 1PM, bus bay allocation to be advised (usually around Bay 58)
Duke of Ed Students: This is the same Booking Portal for you, please continue the booking process as follows.
Contact:
Paul Thompson
paul@questskillsforlife.com.au
Mobile: 0438 870 304
Get directions