"The Wall" A Cycling Monument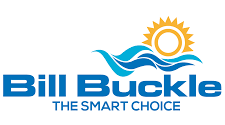 Description
The most prestigious handicap on the NSW Calendar, a true cycling monument that will test and rider. A handicapped road race on the undulating West Head Road with the finish line on the infamous 'Wall'. Strava profile https://www.strava.com/routes/5980180
Starting at the far end of West Head Road at the Resolute Bay Carpark, all riders will be challenging themselves to complete the 5 laps in the fastest possible time.
Handicapping is at the sole discretion of the Club Handicapper, and the handicap list will be issued prior to the event.
Buckle up for this racing adventure thanks to Bill Buckle Automotive Group - the smart choice.
Venue
MWCC Road Race
West Head Road (Resolute Bay Car Park)
Akuna Bay, NSW 2084
Contact Details:
Alexis Kaless - alexis.kaless@gmail.com
See our website - www.manlywarringahcc.org.au