3 - Day Personal Development Retreat
Have you become all you can be or is there MORE?
Do you ever feel like you are worth more than you're currently earning?
Do you want BETTER results in every aspect of your life?
Do you have a strong desire to accelerate your success, but don't know how because you feel stuck at your current situation?
If you answered yes to any of the above questions and currently do not see the kind of results you want in YOUR life, than this program is right for you.
Description
To reach your potential you must grow. And to grow…you must be highly intentional about it.
The aim of this three-day retreat is to set you on a path of personal growth and help you learn how to grow and develop yourself to become the person you were created to be. Set in a tranquil location you will be able to sit back and reflect on your life and create a clear vision for your future.
The format will include content based on the book 15 Invaluable Laws of Growth by world's foremost leadership and personal development guru Dr John C. Maxwell, interactive exercises, personal reflection time and periods of mindfulness activities.
How will you benefit?
The retreat will help you develop the right attitude, learn more about your strengths, tap into your passion, become more in touch with your purpose, and develop your skills so you can be all you can be.
You will gain clarity about your future.
Learn that success is not about a magic formula, luck, knowing the right people or being at the right place at the right time - it is about clear and precise laws that can be easily learned and implemented.
Feel better about yourself, others and life.
You create a powerful new vision for your life path and craft a practical, step by step plan to actualize it.
You will have fun, laugh, feel empowered, reflect deeply and get energized.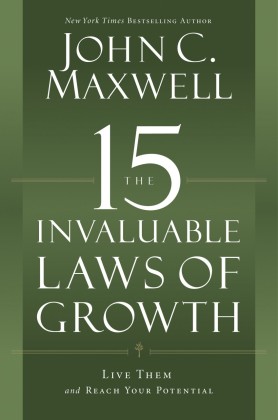 Date: 8 - 10 November 2017
Venue:
Peppers Salt Resort & Spa
Kingscliff, NSW
Investment: $6,050.00 AUD
(
GST included
)
Investment includes:
Two nights accommodation.

All meals during the program.

The book 15 Invaluable Laws of Personal Growth by John C. Maxwell.

Participant workbook and other material.
In order to ensure intimate practice and dialogue attendance is limited to a close group of peers. Book today to avoid disappointment.
Please note, transport to and from the venue and any additional nights of accommodation are at participants own costs.
Contact Details:
Sanela Osmic
Email: s.osmic@ethicalgovernance.com.au
Phone: 03 9909 7104