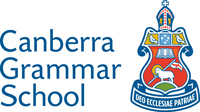 CGS 1977 (40 Year Out) Reunion Cocktail Party
The 40 Year Out Reunion will not go ahead due to low numbers interested in attending. If you would like to attend an alternative event at the Reunion Weekend, please contact Tammy Foley.

Date:
Saturday 27 May 2017
Time:
6:30pm - 11:30pm
Venue:
The Boathouse
Grevillea Park, Menindee Drive,
Barton ACT 2600

Cost:
$110 per person
(includes drinks and substantial canapes for 5 hours)
Enquiries:
Tammy Foley - Alumni Manager
Tammy.Foley@cgs.act.edu.au
Accommodation:
For those of you who are travelling interstate and will be looking for accommodation for the weekend, VIBE Hotel & Crowne Plaza have put together the below deals for those attending the Alumni Reunion Weekend:
VIBE Hotel Canberra Airport
VIBE Hotel Canberra Airport have generously provided special rates for the reunion.
$130 per night, including breakfast, for single occupancy and $150, including breakfast, for double occupancy. You can book via the link below, using the code provided.
Link: Book Now Booking code: TH9522190
Crowne Plaza Canberra
Click on the Book now and proceed with your booking.
- $165 per night - City View Room
- Breakfast for up to 2 guests
- Parking for 1 vehicle
To book, please contact the hotel direct on (02) 6247 8999