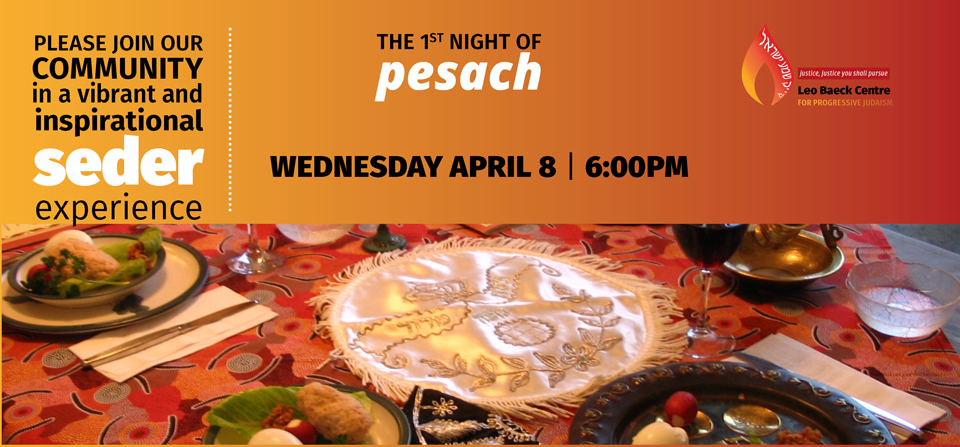 Description:
Spend the night celebrating freedom at our festive First Night Pesach Community Seder. Rabbi Jonathan Keren-Black leads us through a traditional seder, complete with reflection and singing. Dayenu!
Menu:
Parev (vegetarian) chicken-style soup with matza balls
Salmon or egg-plant roulade
Roast vegetables and salads
Desert selection
With wines
Gluten-free option
Contact Details:
Contact the Office on 98197160 for concessional arrangements or for payments directly to the Office.
Time:
Please arrive by 6pm for 6:30pm start