The Positivity Project Presents: Aunty Pat Ansell Dodds (NT) (SOLD OUT)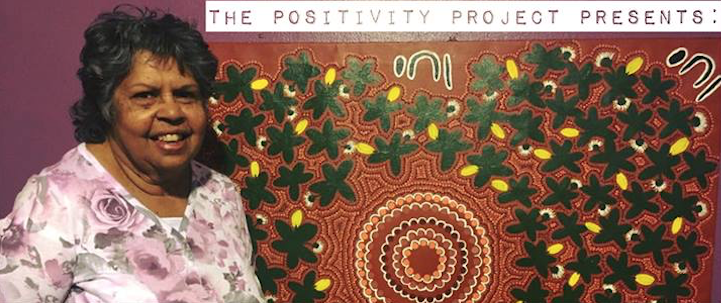 Elder Pat Ansell Dodds (NT) presents a full day lecture / interactive seminar for the first time in Melbourne, VIC.
Patricia will be talking about the true history of Australia; the education our Australian school system never gave us. She will share her personal story from the land of Arrernte (Alice Springs), and speak about the invasion and settlement of Central Australia. She will also cover the invasion and growth of our Nation as a whole, and take us on a journey through time of trauma and collaboration. Her strength and sense of humour shine throughout her talk as she discusses where we have all come from, and where we are at now as a nation.
When: SATURDAY 9th DECEMBER, 11:00am til 5:00pm

Where:

4Dverse,

118 Carlisle St, St Kilda (opposite St Kilda Town Hall and on top of

Vegilicious

restaurant, where you can have your lunch break!)

How much:

$

70 Early Bird Round 1 : Sold Out

$85 Early Bird Round 2 : Sold Out

$100 Final Round Tickets: Open

SPECIAL OFFERS: $60 Concession Tickets: Open $200 Group Ticket (up to 4 people): Open

There will be tea and snacks break in the Art Gallery space where her work will be on display and available for purchase.

Aunty Pat, lecturer, legend, artist and traditional healer of the Arrernte Nation and Amjatere Nation,

will be opening eyes and hearts left, right and center in Melbourne this December. She looks forward to paying her respects to our local Kulin Nation Elders and their families down here.

We were lucky enough to meet Aunty at the Independent and Peaceful Australia Network (IPAN) conference in Alice Springs late 2016, where she was a revered speaker. She is an amazing artist, healer, lecturer, and woman. A real pioneer, who recently won a second Dean's Teaching Excellence award in the N.T for her work on the information presented in "The Central Australian Aboriginal Cultures and Context" program. Everyone is in for a treat with all the wisdom she has to share. Prepare for big learning and REAL connection.

To close the day, there will be an Indigenous Legends Discussion Panel

with personalities, activists, and 3CR radio hosts, such as Robert Thorpe, Viv Malo, and Jayden Williams (Boon Wurrung).

Topic: "Current state of affairs within Australia's Government and Legal Systems and how to heal and move forward".

More info here: TPP Presents Aunty Pat (FB event)

***********************************

Healing bookings avail with bush medicine for Monday 4th (Upwey, Private clinic) and Wednesday 6th (Northcote, Community Health Initiative) -

Please email tpphotline@gmail.com to make your booking, and bring cash on the day.

Sessions are 30mins only, at $80.

Locations will be emailed to you.

MAIN EVENT: On Saturday DEC 9th 2017 will SELL OUT, BOOK NOW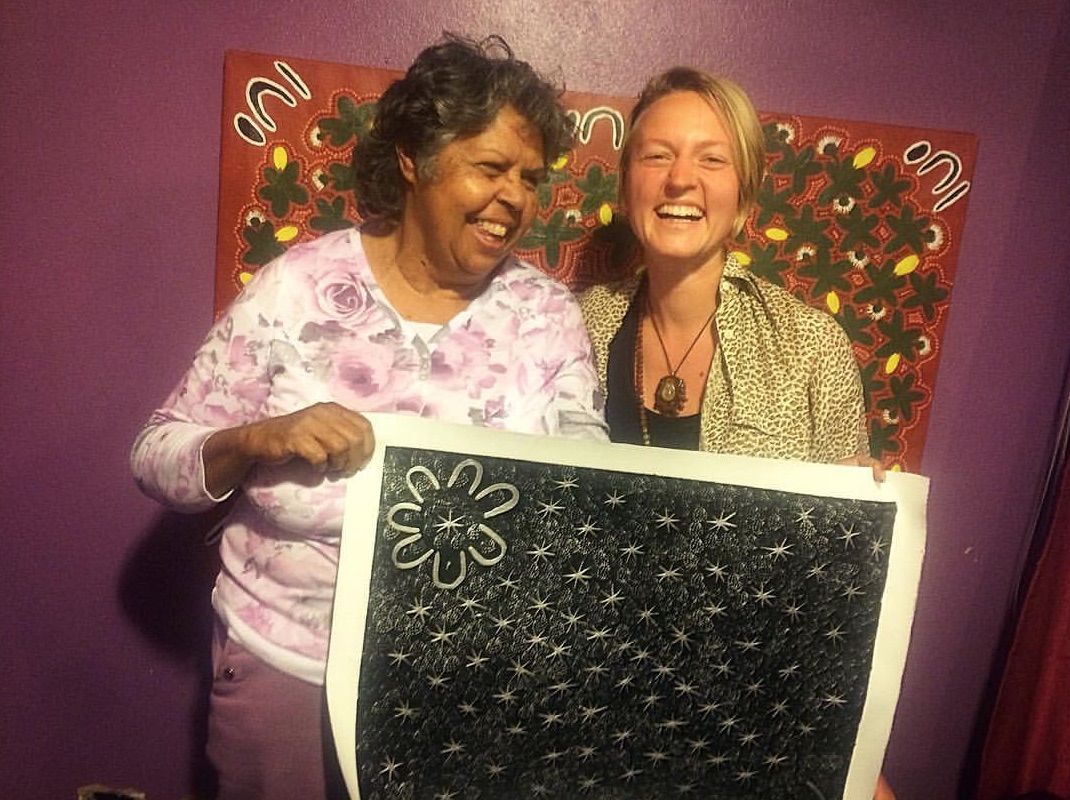 Location

4Dverse
1/118A Carlisle St, St Kilda, Melbourne, VIC 3182

Contact Details

Justine and Amandine TPP HQ 0418 5999 27 ...or... tpphotline@gmail.com
*********************
Aunty's ART WORK will also be on display at 4Dverse Gallery from Friday 1st Dec 2017, you are welcome to go and check it out. She will be there for a meet and greet and to answer q's about her art on her opening night, Fri 1st DEC. Her paintings are also available to purchase from 4Dverse Gallery. This exhibition will be on display Fri 1st til Dec 14th, entry is free, but a gold coin donation for her travel would be a lovely gesture!
MAIN EVENT: On Saturday DEC 9th 2017 will SELL OUT, BOOK NOW
Healings are booking out for 4th and 6th now too, don't delay: tpphotline@gmail.com
Get directions