Musica Nomadica Weekend Festival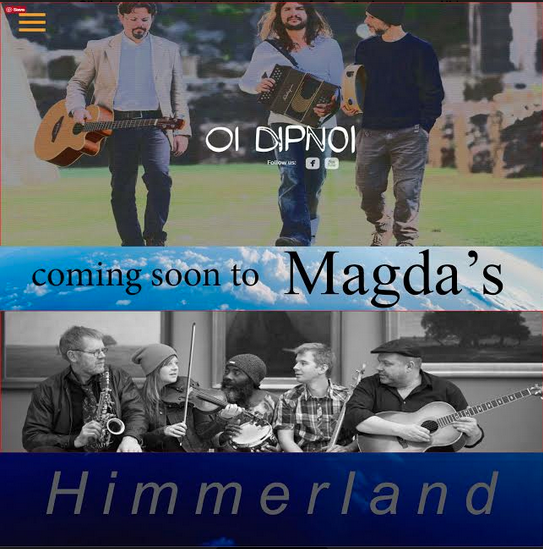 Only at Magda's: Act 1: Tarantella Dance workshop with Francesca Campione, Sicily's maestro of dance (Saturday 8th 2pm); Act 2: Oi Dipnoi trio combining Sicily's rich traditional music with the zest of contemporary jazz and folk; Act 3: Denmark's most traveled folk / roots band: "Himmerland" (Sunday 2.30pm).
A weekend of music with international musicians who have honed their skills into magical, dynamic and beautifully unique styles. Only at Magda's.
Location
Magda Community Artz Inc.
80 Boundary Road, Bardon Qld 4065
Contact Details