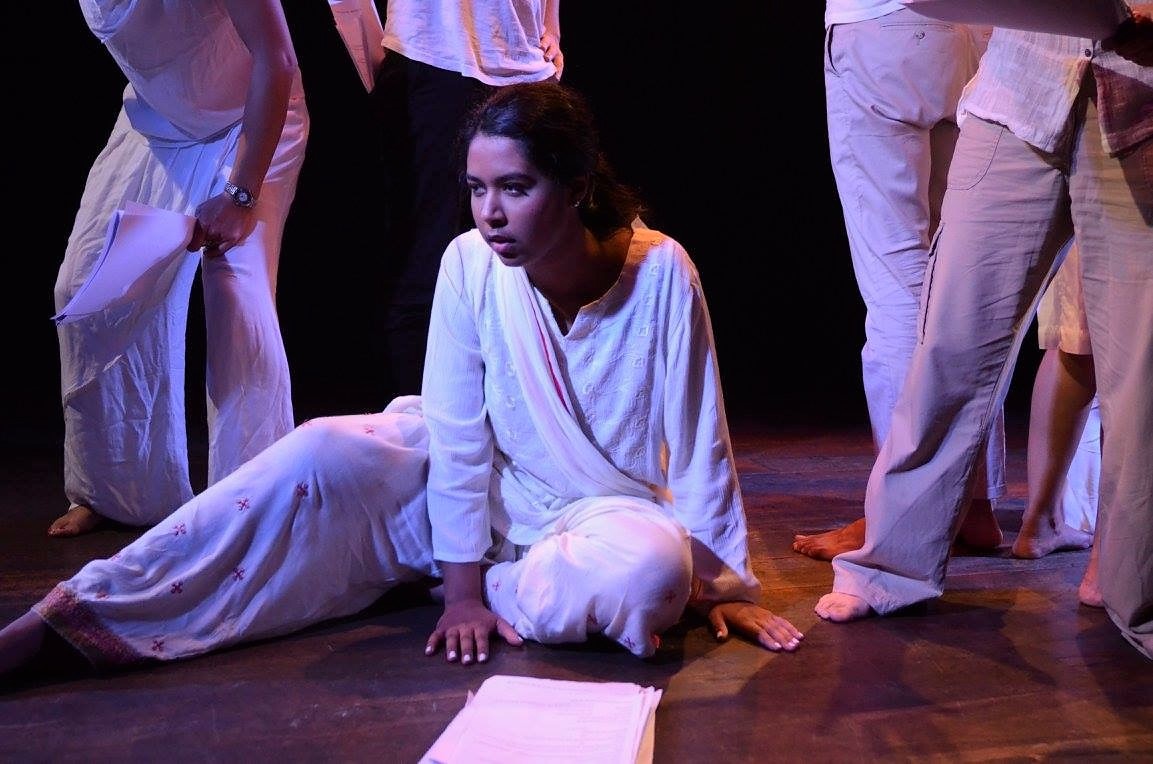 In India there is a place called JATINGA. It used to be and still is known as the Birds Suicide Point. Every year the birds come migrating to its cliffs, and mysteriously plunge to their deaths.
From the slums of Mumbai to the tribal regions of India's north to the Red Corridor in the East, JATINGA follows 5 girls trying desperately to change the course of their lives. A chance encounter on a train offers a glimmer of hope... but there are predators lurking in every dark corner on the way to their final destination.
JATINGA by Purva Naresh
commissioned &developed by bAKEHOUSE Theatre in Mumbai 2014 - 2017
a part of the bAKEHOUSE Artists Cultural Exchange ~ bACE Mumbai
Sydney: 9 - 24 June 2017 at KXT - Kings Cross Theatre
Tues - Sat 7.30 pm Sunday 5.00 pm
Tickets: $25 / $30 / $35
Mumbai: 24 & 25 November 2017
Centre Stage Festival of New Work
National Centre of Performing Arts (NCPA)
In 2014, bAKEHOUSE Artistic Director Suzanne Millar headed to Mumbai, partnering with Apne Aap Women's Collective (AAWC). This award-winning NGO works with the daughters of sex-workers in Kamithipura - Mumbai's notorious red light district - to provide them with an education and pathways out of the cycle of inter-generational prostitution. Jatinga is inspired by the lives of some of these girls
Suzanne's work was an experiment in the power of theatre to transform lives
KXT - Kings Cross Theatre
Level 2, Kings Cross Hotel
Kings Cross, NSW 2011
Please note that there is a LOCKOUT in place for this show. Latecomers will not be permitted entry during performance
No refunds or exchange possible for late arrival
DISABLED ACCESS
KXT has disabled access. Please check in at the ground floor bar 10 minutes prior to the show start time.
CONTACT DETAILS
john.bakehouse@gmail.com