A Storm, A City | New Work for Cello + Electronics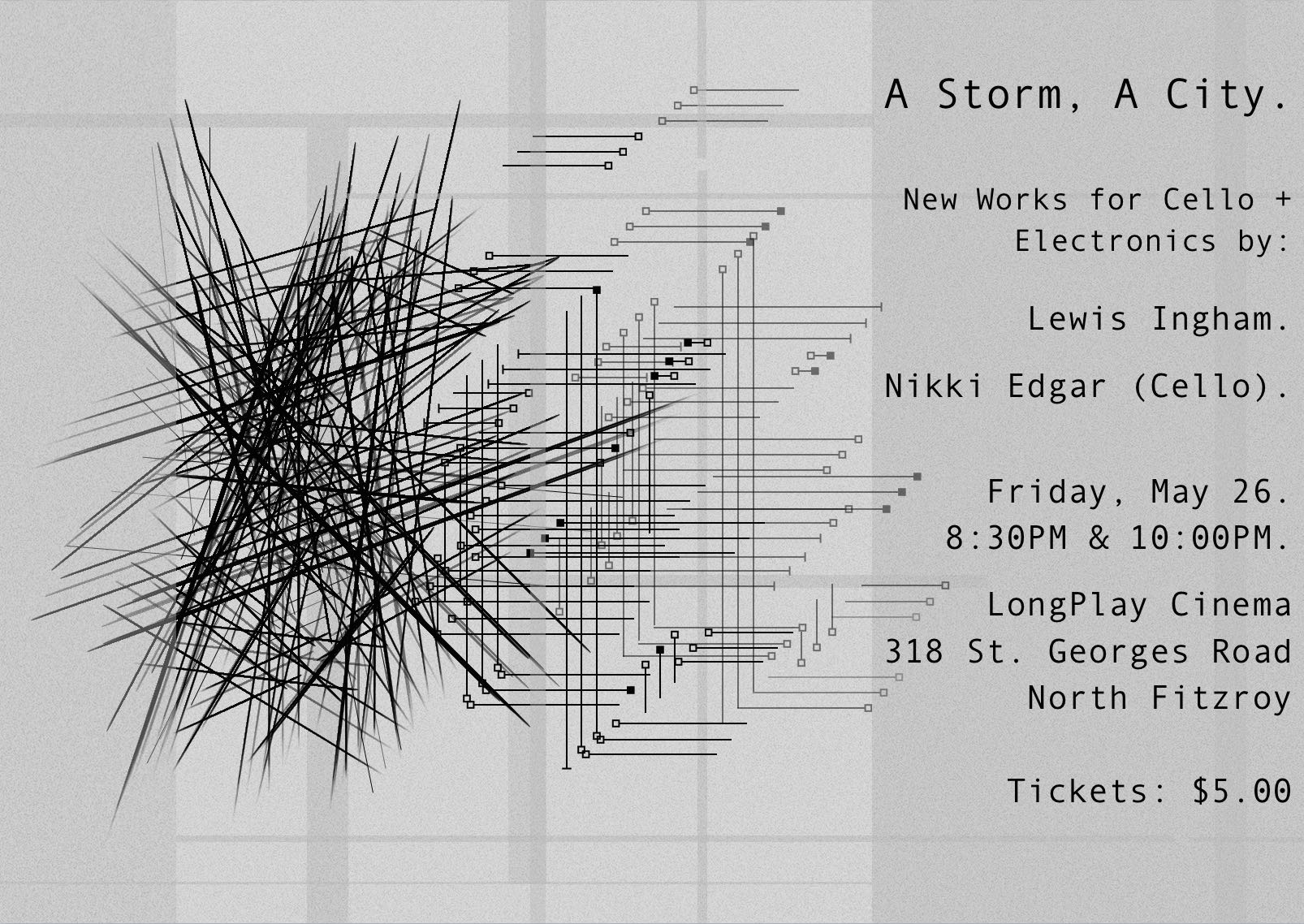 Lewis Ingham (composer) and Nikki Edgar (cello) present "A Storm, A City", a new composition for cello + electronics. Exploring notated composition, improvisation, and electroacoustic performance, "A Storm, A City" is an immersive event presenting reflections on cityscapes and stormy weather.

First Performance: 8:30PM.
Second Performance: 10:00PM.
Location
LongPlay
318 St. Georges Road, North Fitzroy Victoria 3068