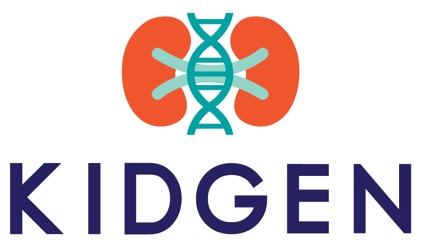 EVENT DATES :
Main program Day 1: 9:00am – 5:40pm Thursday 7th December 2017
Drinks and Canapés Mixer 6:00-8:00pm Thursday 7th December 2017
Main program Day 2: 8:20am to 5:00pm Friday 8th December 2017
The Renal Genetics Symposium is aimed at nephrologists, geneticists, genetic counsellors, nurses, metabolic physicians, researchers and patient support groups interested in kidney development and disease, metabolic kidney disease and functional genomics.
The 2017 program is longer and more ambitious than last year with international speakers and sessions devoted to population genomics, podocytopathies, fabry's disease, indigenous health, phenotyping and functional genomics. Confirmed speakers include Prof Moin Saleem, Dr Matthew Sampson, Prof Andrew Sinclair, Dr William Wong, Dr Clara Gaff, Prof Kathy Nicholls, Ella Lynch, Prof Kathryn North, Dr Zornitza Stark, Prof Andrew Elefanty, Prof Melissa Little, Dr Duncan Macgregor, Dr Jenny Bracken and Dr Andrew Mallett.
Professor Moin Saleem is head of Bristol Renal, a world-renowned research group focussed on glomerular disease which has generated the gold standard in vitro model system for examining the human glomerular podocyte. He will speak about the UK approach to rare and inherited kidney disease and genomic profiling in steroid resistant nephrotic syndrome.
Dr Matthew Sampson is a paediatric nephrologist and researcher at the University of Michigan. His research combines innovative genomic technologies, statistical genetics, computational genetics and bioinformatics to elucidate the role of genomic variation in renal disease. He will speak about using population genetics to interrogate monogenic nephrotic syndrome diagnosis and APOL1 risk alleles.
A feature session will be a debate on the pros and cons of panels, WES and WGS - guest speakers Dr Bruce Bennetts, Dr Seb Lunke and Dr Cas Simons.
Abstracts are invited for the 2017 KidGen Poster award competition. Submissions open 1st June 2017 and close 30th September 2017. Winners will be announced and prizes awarded during the closing session of the symposium.
Further details on the poster competition and program can be found online at www.kidgen.org.au.
ORGANISER
KidGen Collaborative
The KidGen Collaborative is an Australian-based consortium of clinicians, genetic counsellors, scientists and researchers focused on providing a definitive diagnosis to patients with inherited forms of kidney disease. KidGen focuses on delivering clinical care for families with kidney disease within a multidisciplinary clinic. At KidGen, we care about kidneys, we care about people with kidney disease and their families, we care about the genes that are altered to cause these diseases and we care about the effects these may have on the generations to follow. Through KidGen, we are working to provide equitable access to genomic technology within clinical care for Australian families with kidney disease. At the same time, we are working to better understand these diseases in the hope of developing new treatments.
The KidGen Collaborative incorporates the Australian Genomics Health Alliance Renal Genetics Flagship and the Melbourne Genomics Kidney Genetics Flagship.
Website: http://www.kidgen.org.au/
Location
Ella Latham Theatre
Royal Children's Hospital, 50 Flemington Road, Parkville VIC 3052