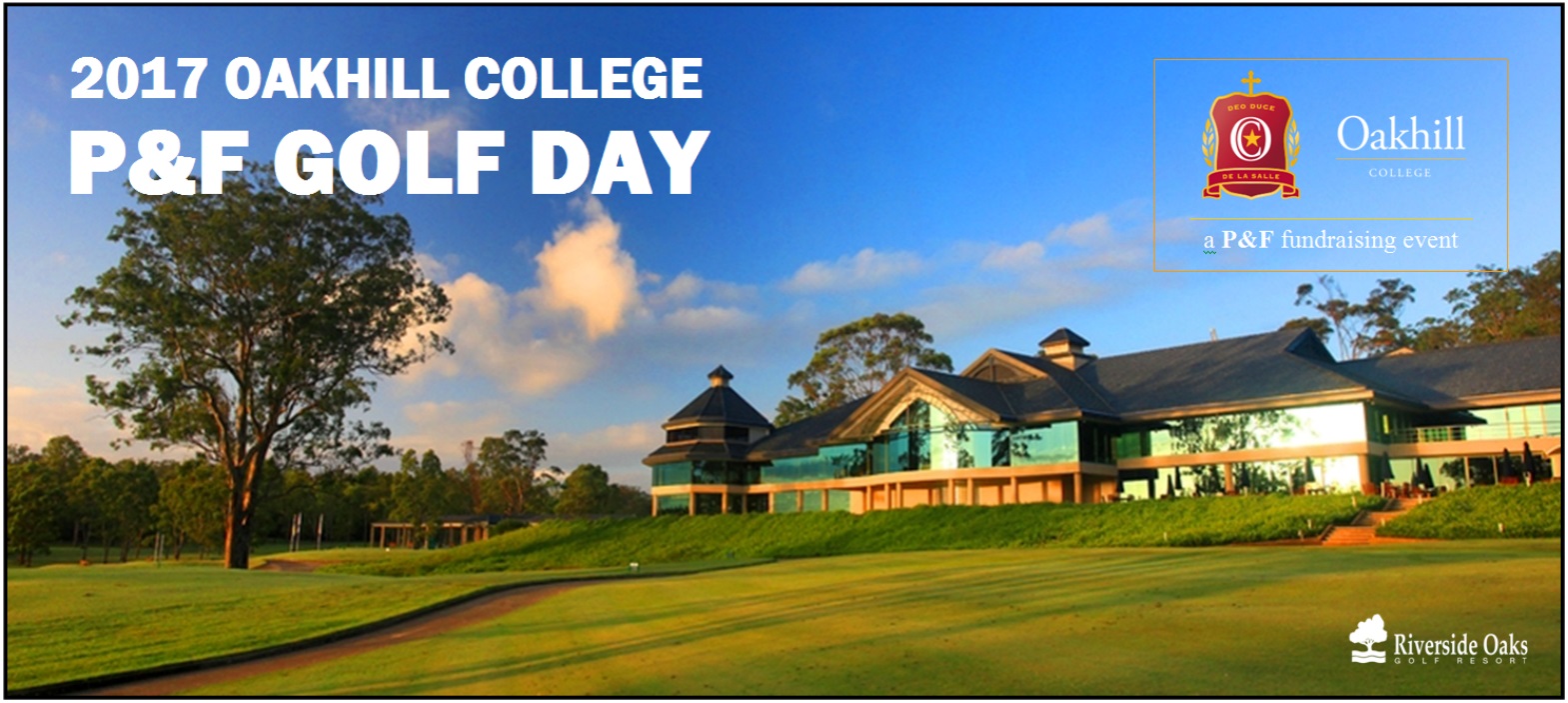 The Annual Oakhill College P&F Golf Day is a key fund raising event, on the P&F calendar, that contributes to infrastructure improvements throughout the College.
Come join us on the 11th August for a round of golf on the beautiful Gangurra coarse at the Riverside Oaks Golf Resort. Lots of fun and games to be had throughout the day, including, closest to the pin, longest drive, survival ball and beat the Pro, with fantastic prizes and giveaways up for grabs. The day concludes with a buffet lunch in the Riverside Oaks Resort restaurant, including presentation, acknowledgements and awards & prizes. The day will finish around 3pm.
Golf not your thing? Come just for the lunch and enjoy the idyllic vista and surrounds.
LOCATION
Riverside Oaks Golf Resort
74 O'Briens Road
Cattai NSW 2756
GOLF DAY PROGRAM
8.00AM Registration and player briefing. Coffee and bacon & egg roll on arrival.
8.45AM Player briefing by Event Coordinator and Coarse Pro
9.00AM Tee off, Shot Gun start in teams of 4 (or 3), Team Ambrose format
1.30PM Lunch followed by presentation and awards
BOOKING OPTIONS
GOLF & LUNCH (per person, golf cart included) $ 135
LUNCH ONLY (per person from 1.30pm) $ 35
SPONSORSHIP PACK (golf & lunch for 4 people, as well as sponsor advertising) $1000
IMPORTANT NOTES:
1.Please arrange a team of 4 (or 3) and when booking list your team mates so you play in the one group.
2.If you have not arrange a team, that's no problem. When booking state INDIVIDUAL PLAYER and we will slot you in a team.
3.Golf experience is not essential. If you do not have an official handicap, one will be appointed to you.
4.Equipment Hire is available. Please advise well in advance if required.
5.Bookings CLOSE on 9th August 2017, so don't delay.
CONTACT DETAILS
For any further information, please contact
Sal Valenzisi
Event Coordinator
Mobile 0432 849 010
Email pandf@oakhill.nsw.edu.au
LOCATION
Riverside Oaks Golf Resort
74 O'Briens Rd, Cattai NSW 2756