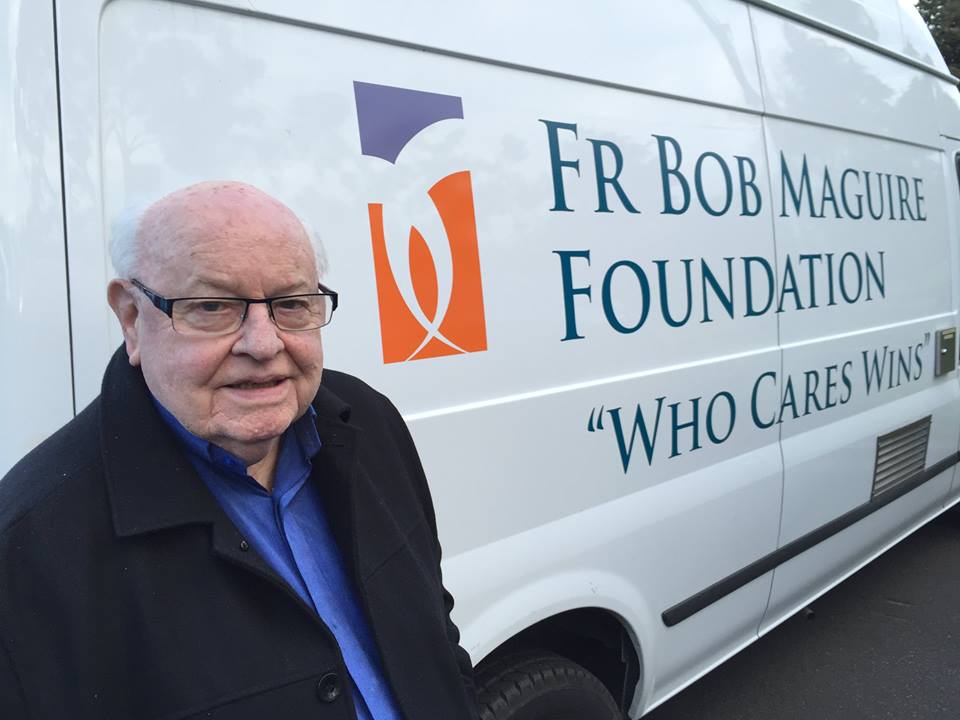 Father Bob Maguire's Birthday Gala Ball

Father Bob Maguire, AM, is a national treasure who has devoted his life to caring for and supporting the rights of the homeless and disadvantaged in our community.
Father Bob has been actively involved in community outreach for nearly 45 years, beginning with his appointment as parish priest of Sts Peter and Paul's Church in South Melbourne in 1973. His last community service at the Church saw him build 42 apartments for the homeless.
His community service continues today through the Father Bob Maguire Foundation, a secular mission that operates from the City of Port Melbourne and distributes thousands of meals each month, along with running an Outreach Program and a Scholarship Program for local children at School.
On Monday 4th September, we will be celebrating Father Bob's 83rd birthday, throwing him a party to both honour him and his achievements, and to kick off a fundraising campaign to 'find a home for those who home the homeless'.
Father Bob's long held vision is to build a Community Hub in the City of Port Phillip which will act as a 'meeting place'.
"It will give us the space and opportunity to continue to grow and reach out to our community". The vision is to care for the community, by the community by bringing together people from various socio-economic, cultural, spiritual and secular backgrounds. Father Bob's Foundation already does this on the streets and we are now ready to "house" this philosophy.
The Gala Birthday Party is being attended by The Hon Daniel Andrews MP Premier of Victoria, Patrons and Sponsors and invited guests. Mike Brady is our 'Entertainment Director", and will be performing on the night.

Venue


Grand Hyatt Melbourne
Savoy Ballroom, Level 8
123 Collins Street
Melbourne
Date
Monday 4th September 2017 commencing at 7.00pm

Pricing
Tickets $295.00 per head
or $2500.00 for a Corporate Table (10 pax)


Booking
To book your tickets, please use the link at the top of the page, or contact Andrea on 0437 071 860.

Looking forward to welcoming you on the night!

In leiu of gifts, Donations can be made to the Father Bob Maguire Foundation
A dedicated Trust Account has been set up for donations specifically for the 'Community Hub' and our aim is to raise $1M.
Donate Here