Theatre Restaurant 2017 - Gilbert and Sullivan (SOLD OUT)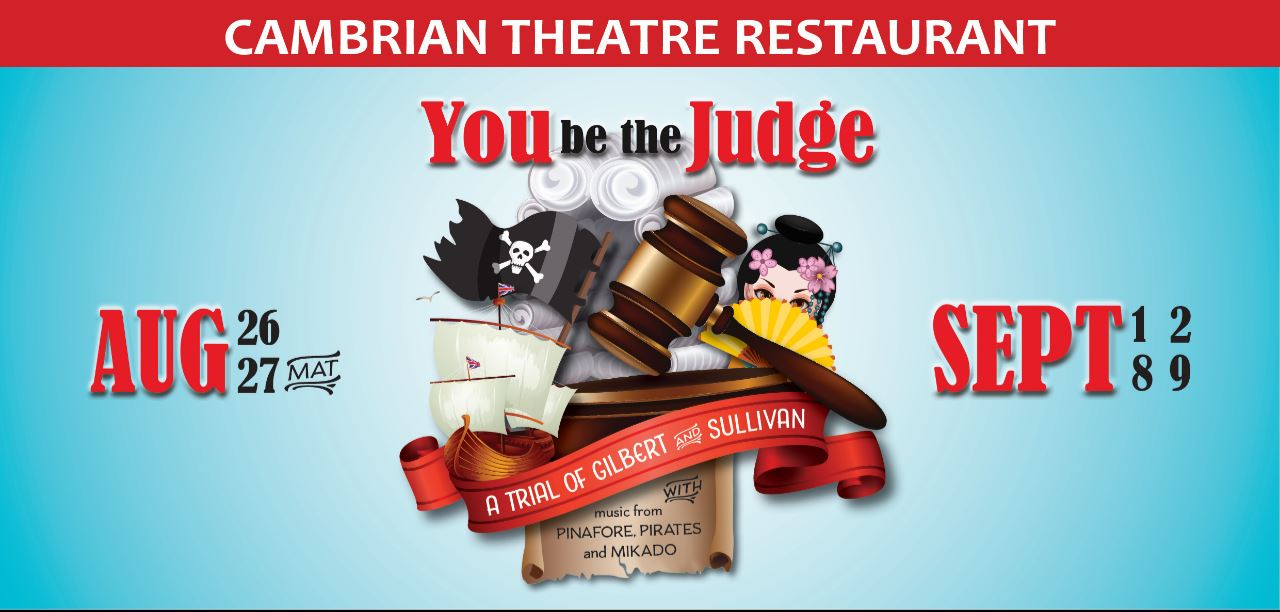 Description
Join the Blackstone-Ipswich Cambrian Choir as they put Gilbert and Sullivan on trial!
Enjoy the topsy-turvy worlds and maginficent melodies from works such as HMS Pinafore, the Pirates of Penzance and the Mikado.
In this interactive evening, YOU will be the judge. Which is the greatest comic opera crafted by this inimitable partnership? The power to decide lies in your hands.
As always, for the evening performances, a delicious three course meal accompanies this popular annual event. A matinée performance is also being offered this year.
Venue
The Cambrian Centre
10 South Station Road
Booval, Queensland 4304
Contact Details:
Phone: 3288 0125
Email: info@cambrianchoir.org.au