Pacific Belles -Cafe Culture Series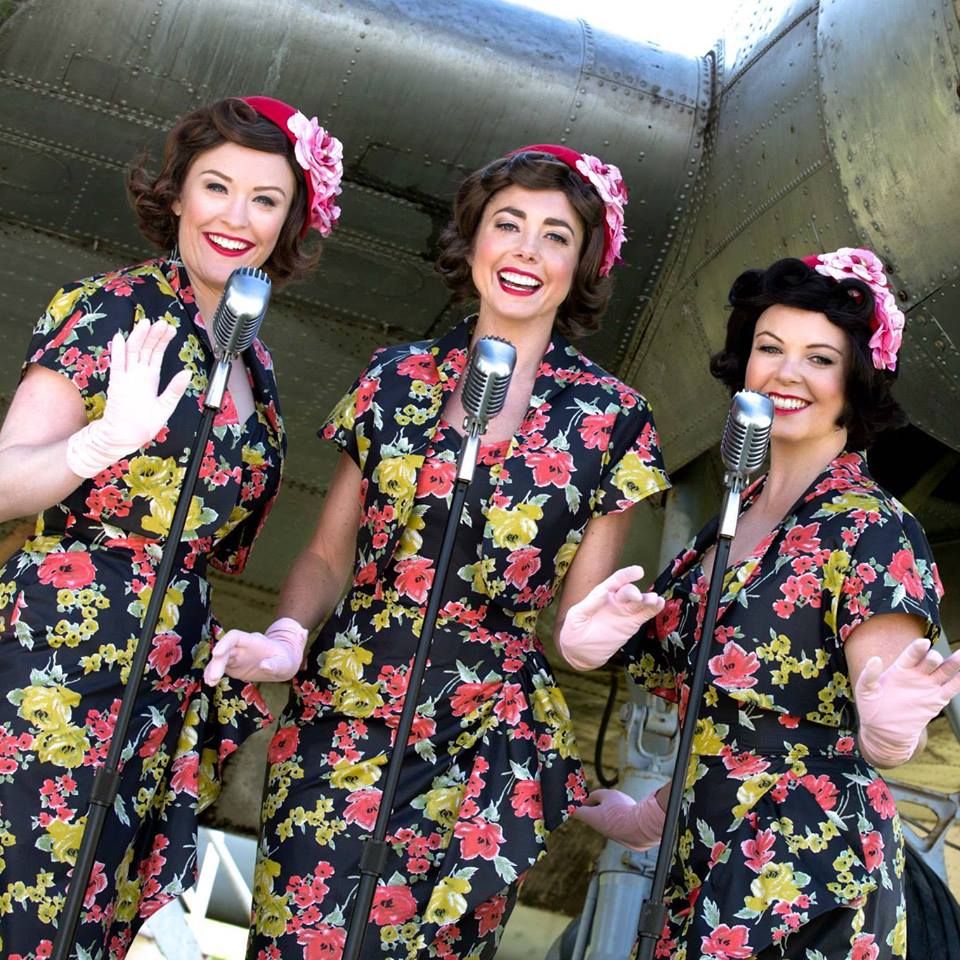 Note change of venue.
This hot retro style singing trio are inspired by the music, fashion and glamour of the 1940's. Betty, Dot and Mabel will take you on a journey back in time to re live all your favourite Andrew Sisiters, Doris Day and Hollywood classics such as 'Boogie Woogie' , 'Don't Sit under the Apple Tree' and 'Boogie Woogie Bugle Boy. They have recently represented Australia in The World Championships of Performing Arts in Los Angeles and brought back 5 Golds for their country!
Location
Yarroweyah Memorial Hall
Murray Valley Highway, Yarroweyah Victoria 3644