GLITORIS ARE: PRETTY. LOUD.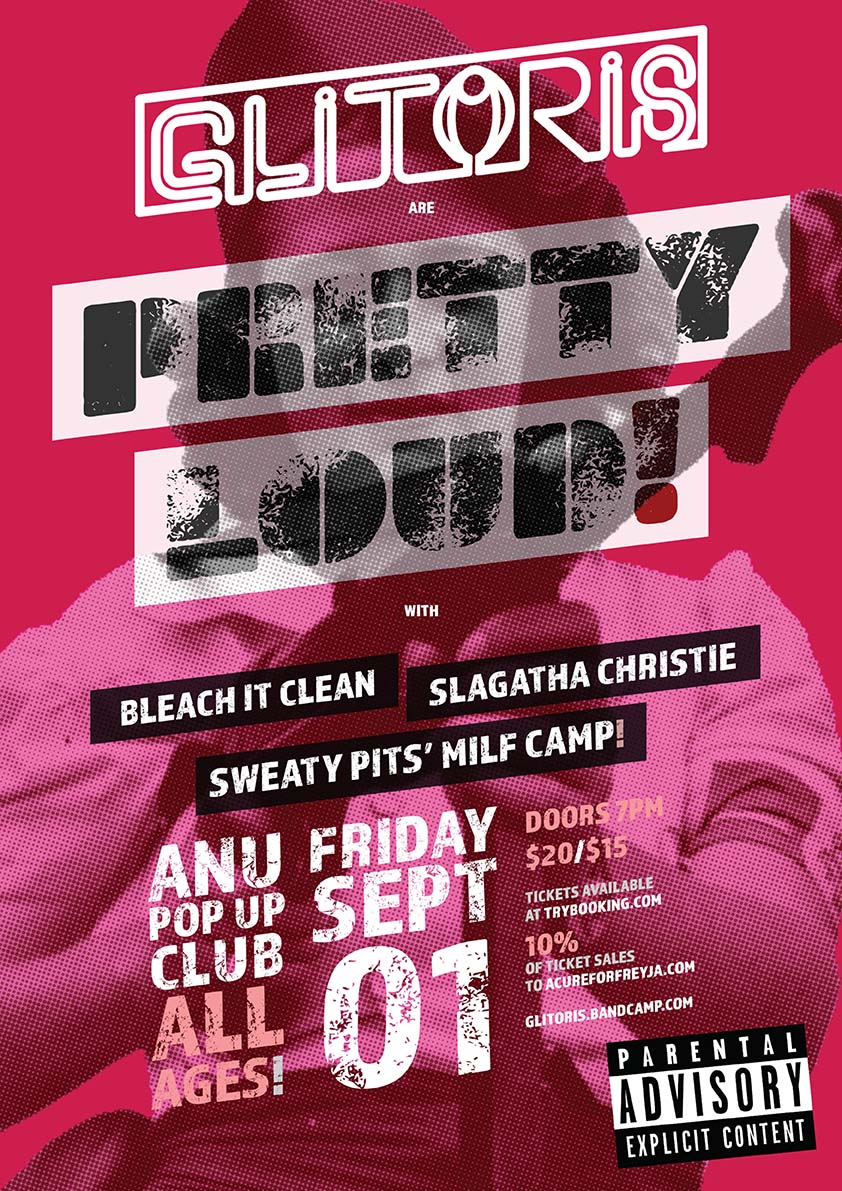 pretty
1. (of a person, especially a woman or child) attractive in a delicate way without being truly beautiful (get stuffed).
2. to a moderately high degree; fairly (bring it).
loud
1. producing or capable of producing much noise (yes).
2. with a great deal of volume (sha-wing).
Glitoris are: Pretty. Loud.
We present to you our first All Ages show!
In the exciting new venue ANU Pop-up Club aka Pop-Up at ANU, we are joined by:
Bleach it clean!
Slagatha Christie!
PLUS your fearless EMCEEs: Sweaty Pits' MILF Camp!
F*ck. Yes.
Over 18's: bring your IDs if you want to make drinks appear.
Parents: Explicit Content. We know you love it but maybe your 6 year olds won't.
Gliterati: New Material. Oh yes.
DOORS at 7PM
BANDS at 8PM
10% of ticket sales to A Cure For Freyja.
\*/
LOCATION
The Pop-Up Club
Reunion Village, Australian National University, Acton, ACT 2601
Location
The Pop-Up Club
Reunion Village, Australian National University, Acton ACT 2601