Sparttron's Maths (Narre Warren North) (SOLD OUT)

Thinking Outside The Box
Early Bird ends 22 September 2017
Closing Date 13 October 2017
Sparttron's Maths Adventures
Foundation: Sparttron's Maths (Open-Ended Numeracy) - Starting 27 October 2017
Do you love doing Maths? So does a boy called Sparttron. As well as Maths, Sparttron also likes travelling and having adventures. One day Sparttron's mother sent him a letter asking him to come and help her. She was lost somewhere far away and Sparttron had to find her.
So Sparttron set out on his adventure and did lots of fun Maths. He travelled by trains, planes, automobiles (which are really just cars) and spaceships! He also travelled in some very strange machines such as a Tracen, Spane, Plair and a Carship. What do you think these machines might look like and how would they move?
Would you like to come on a Maths adventure with Sparttron? If you do, you'll have lots of fun. You'll also solve some mysteries and find out what those strange travelling machines look like. You might even design one of your own.
Program Information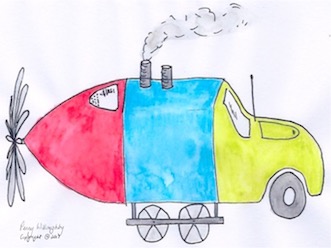 Times: 11:30am - 1:30pm Day: Fridays (5 Weeks) Dates: 27 Oct, 3, 10, 17, 24 Nov
Price with Early Bird Discount: $324.00
Normal Price: $360.00
NB: All prices include GST
Venue
Narre Warren North
15-31 A'Beckett Road
Narre Warren North VIC 3804
Teacher
Rhonda Ooi