Changes to the Award - how do they affect your practice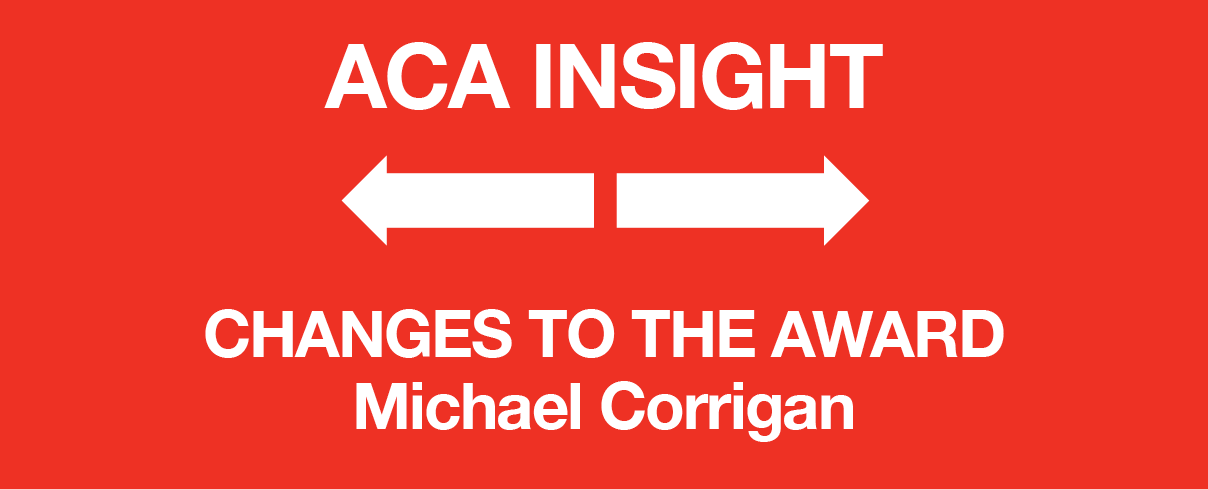 Join Michael Corrigan when he will discuss the following recent Award changes:
Hours of work

The correct Award to use with a contract

Paying over time

Paying above the Award and leave conditions

How all of this affects your business
Michael heads the team at Platinum Employee Relations. With over 15 years experience in industrial relations, public and private sector management, and the trade union movement, Michael brings significant insight into the varying and changing nature of the workplace. He has appeared on behalf of clients in the NSW, Queensland and Australian Industrial Relations Commissions, Anti-Discrimination Commissions and WorkCover, covering matters including: disputes, wages recoveries, unfair dismissals, award variations, negotiations, discrimination claims and WorkCover claims. Michael provides regular specialist advice to the ACA on employment matters.
Venues across Australia or remote access for those unable to attend a venue or who prefer to join online
See next page for list of venues
CONTACT
M: 0413 520 548