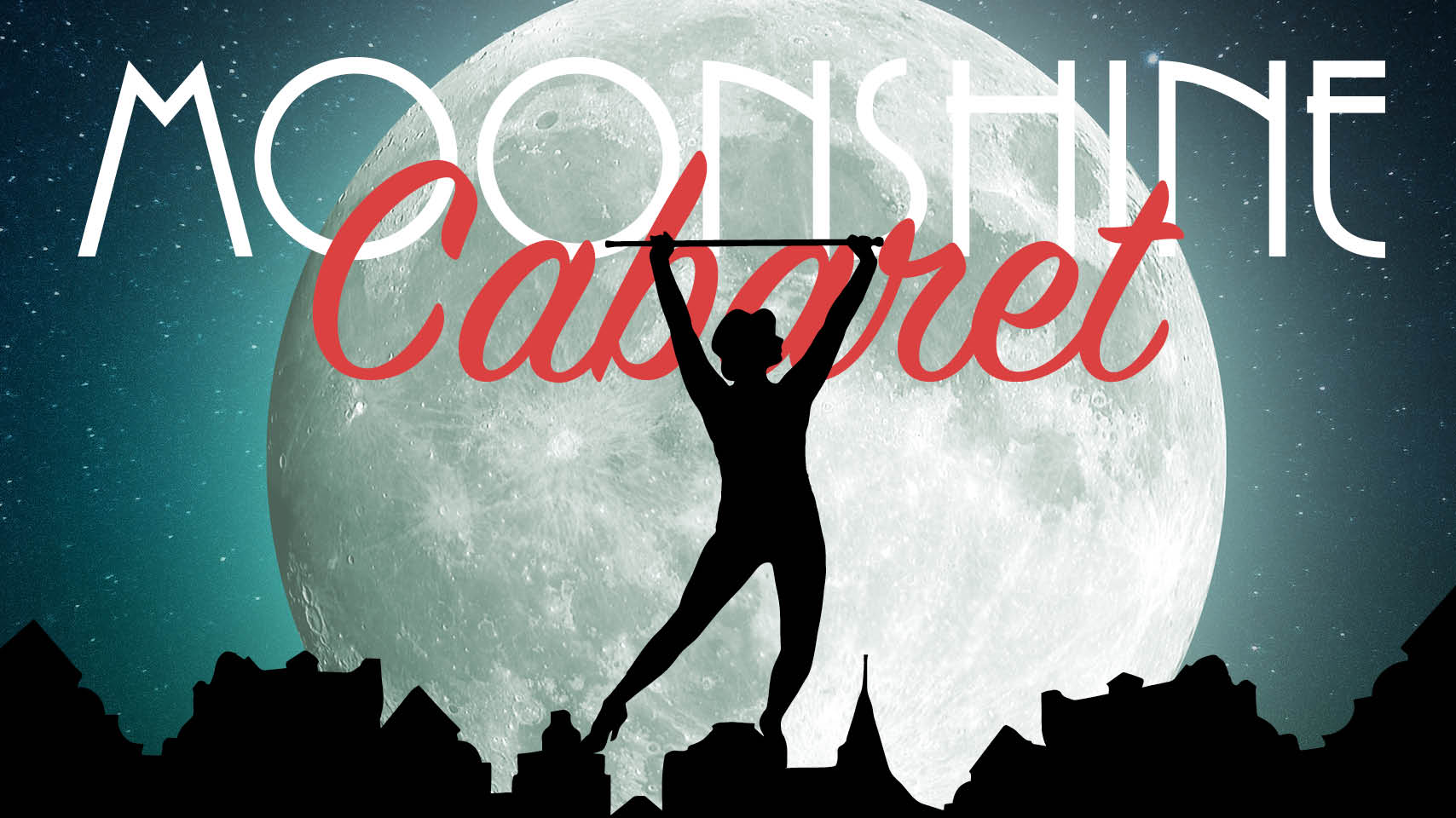 This October, experience the unique revival of a bygone era; a sneaky club in a derelict church where theatre and jazz lounge combine; where Vaudevillian variety and illicit cocktails are dished out in equal measure; and where smouldering tunes fill the vaulted ceiling as night teeters into morning.
For two nights only, embrace the tantalising atmosphere of the Moonshine Club, a sumptuous, speakeasy-style blues bar reanimating the cabaret-style amusements of the jazz age - all with a walloping of style and an infusion of modest debauchery! A delicious contrast to the imposing steeple and stained-glass windows of the Moonshine Club's appropriately tongue-in-cheek facade.
In a tea-cup:
MOONSHINE CABARET
A classy vintage cabaret with a dash of impropriety and a pinch of wickedness.
Showcasing Moonlight Aviators, with Blythe Tait, Ben Smith, Emilie Clarke, and featuring Matthew Ives & his Little Big Band

THE MOONSHINE CLUB
Continue your evening's experience in a speakeasy-style blues club with live music from some of Hobart's finest blues musicians
Friday: Katy Raucher & the Spectrums

Saturday: Patron Saints
Open till late (or early) Friday and Saturday night
Location
The Sepulchre
47 Davey St, Hobart Tasmania 7000
Please accept our apologies that due to the heritage nature of our venue we are unable to offer disabled access.