Opening the Doorway to the Chalice Well

Description
Come and share the grit of what has been this year for you and we will help you grow the pearl for next year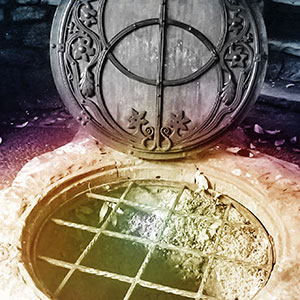 Join three Goddesses who can take you through the process of accessing your own inner living sanctuary, where you will find clarity, see yourself in the clear waters of this incredible well.
This event will soothe your soul, it will be healing and leave you feeling completely restored.
Bend down, Take a glimpse at the ripples of the divine, Stilling the water so that we can be present to the closing of the year that has been and to see what is possible………..
Venue
The Sound Temple, Sawyers Valley WA
Cost
$150 per person

Includes an evening meal of soup and bread, some lovely raw slice and endless cups of organic tea and coffee.
When
Date: Saturday, 25th November 2017
Start: 4:00pm
Finish: 9:00pm
Indulge In:
An endless amount of organic teas and cooling drinks
A nourishing meal to touch the soul
All tools to create your beautiful healing gifts
Luscious craft items such pastels, paints, beautiful buttons, glitter and all other goodies
Candle wax materials
Unique healing gifts to take home
This event is brought together by Melissa, Helen and Dawn with the following intent
"Collaboration of women gathering together forming community, ever evolving, this is our calling"
Contact Details:
Dawn 0474 555 444
Get directions
The Sound Temple - 100 Marshwood Pl, Sawyers Valley