'THE DECADENT AND DEPRAVED'
CAST, CREW AND SPONSORS WA PREMI

ÈRE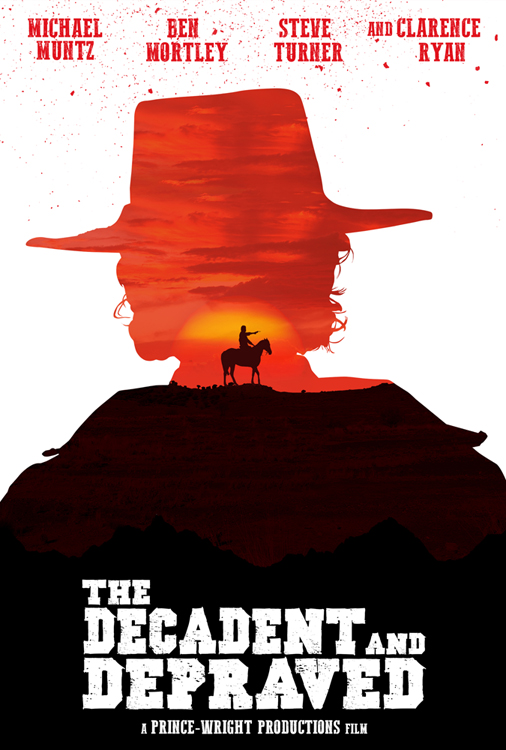 DESCRIPTION:
Join us as we première what has been coined as WA's biggest independent Feature Film, "The Decadent and Depraved", WA's first gritty western Feature Film.
In a remote and dark place in the outback of Western Australia, the wanted man Leon Murphey (Ben Mortley) leaves his family in a bid to ensure their safety. While being transported by Captain Dalton (Michael Muntz), Leon's daughter is captured by the cruel Maitland (Steve Turner). The journey soon becomes a chaotic tale of revenge and murder within the ever-changing terrain of Western Australia.
Join us as we première our latest Film.
We are storytellers and it's what we do best,
so LET US TELL YOU A STORY…
Sunday 10th of December
Entry to Cinema - 6:15pm
Premiere starts at 6.30pm
(Please ensure to arrive a minimum of 45minutes early for Red Carpet walks, Group photos, Behind the Scenes photo viewing and to allow time to collect combos if purchased)
VENUE:
Grand Cinemas Warwick

639 Beach Rd, Warwick
Perth, Western Australia 6024
Please Note: This is a Semi-Formal Event.
Containes Mild Adult themes, Violence and Course Langauage.
Contact Details:
Prince-Wright Productions
0431 710 923

Posters Designed by Kate Sanders-Tye